Qatar Airways Dhaka Office Bangladesh | Qatar Airways Ticket Office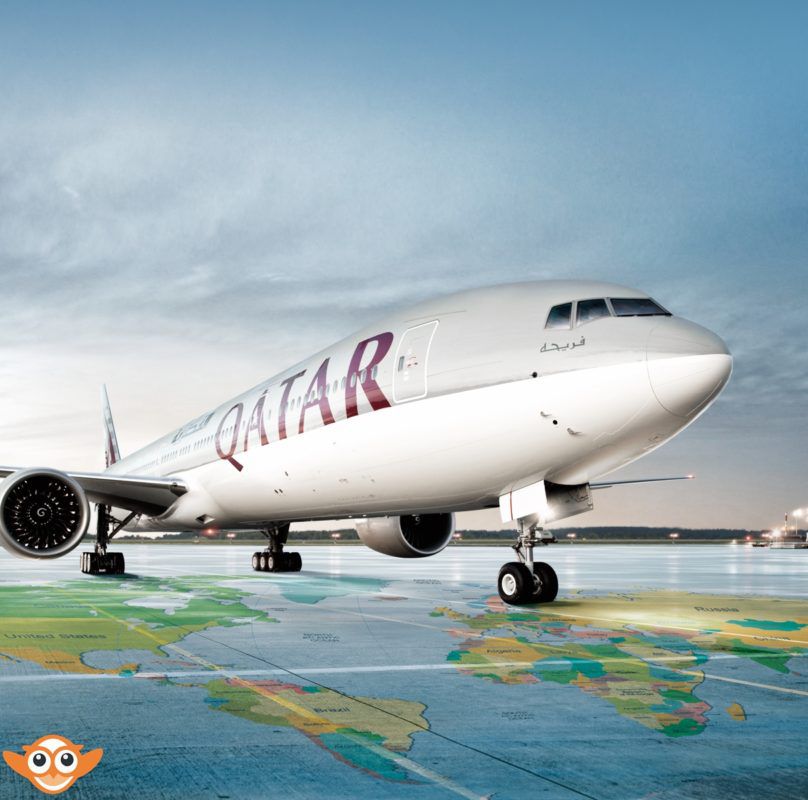 Qatar Airways Dhaka Office is located at SPL Western Tower, Tejgaon Industrial Area, Dhaka, in Bangladesh. Qatar Airways is a national air carrier of Qatar. Currently, Qatar Airways operating flights in Bangladesh from Dhaka Airport. Find below the Bangladesh office address of Qatar Airways in Bangladesh.
Call or WhatsApp For Qatar Airways Ticket Booking:  
+8801978569294
+8801978569295
+8801978569296
+8801678569290
+8801678569291
+8801678569292
Qatar Airways Dhaka Office Bangladesh | Qatar Airways Ticket Office
Qatar Airways Dhaka Office in Bangladesh
Address:
SPL Western Tower
Level-03, North West Block
186, Bir Uttam Shawkat Ali Road
Tejgaon Industrial Area
Dhaka-1208
Hotline of Qatar Airways:
+88 09610 800 800
Ticket Booking or Reservation No:
+8801678569290 | +8801678569291
Office Hours:
Sunday to Thursday: 10:00 AM – 06:00 PM
Public Holidays: 10:00 AM – 02:00 PM
Qatar Airways Chittagong / Chattogram Office
Aziz Court, Commerce College Road, চট্টগ্রাম
Business Hours: Saturday to Thursday (9 am – 6 am)
Phone Number: +88 031 251 2001 |Code: 8RC6+PQ Chattogram
Qatar Airways Global Office Doha, Qatar Address:
Address: Qatar Airways Cargo Head Office Cargo Terminal
Doha International Airport, Airport Road, Doha
Phone: + 974 44235077 | Fax: +974 44622786
Mobile: +974 4023 0000, +1300 340 600. | Fax: +974 4022 5336,
Email askcargo@qatarairways.com.qa
Qatar Airways Airport Contact Information Bangladesh:
Dhaka Airport Office:
Terminal 1, Room No. 13, 2nd floor
Hazrat Shahjalal International Airport
Kurmitola, Dhaka-1229
Airport Telephone Number:
+88 02 8901117
+88 02 8901118
Airport Fax Number:
+88 02 8901119
Cargo Telephone Number:
+88 02 890 1347
+88 02 890 1148
Cargo Fax Number:
+88 02 890 1339
Airport Email Address:
dackkqr@bd.qatarairways.com
Other Telephone:
+88 02 989 0024
Fax:
+88 02 885 8468
Qatar Airways Ticket Booking Office
Address
Happy Arcadia Shopping Mall, 2nd Floor,
Suite 34, Holding 3, Road 3, Dhaka 1205
Email
support@zoo.family
Phone
+880244612178
Mobile & WhatsApp
+8801978569294,+8801978569295,+8801978569296
+8801678569290,+8801678569291,+8801678569292
Qatar Airways Ticket Office
There are a lot of Travel Agents selling Qatar Airways Tickets in the Bangladesh market. The most reliable allowed sales agent is Airways Office. For a lower price and standard quality service, you may contact – Airways Office or Travelzoo BD Ltd. Follow Facebook Page or google map directions to reach their office:
Customer Support Time: 10.00 am to 8.00 pm (7 days)
Note: We only sell Qatar Airways Tickets. This website has no affiliation with Qatar Airways.
---
Buy Or Book Qatar Airways Ticket From Online:
Online tickets are currently one of the most reliable ways to request a ticket. A web ticket booking service saves you valuable time and money. You will book a ticket with your smartphone or laptop device with your application. Web ticketing service is not spamming, it's a system where you can buy your own ticket from the web or online. Each airline currently provides many deals through OTA (Online Travel Agent). A large number of people are currently booking online air tickets. Online air ticket booking is quite simple. Just follow a few steps like:
Visit: www.Flight.zoo.family
Search your route (From / Origin & to / Destination)
Select One-Way or Round-Trip as per your date
A number of Passengers and Class and
Click the Search Button.
Sign Up your Account
Insert Balance to purchase your air ticket
purchase your air ticket by your fund/balance.
Download your E-Ticket and keep it on your mobile.
On-Board Show your E-Ticket and collect Boarding Pass and enjoy your flight.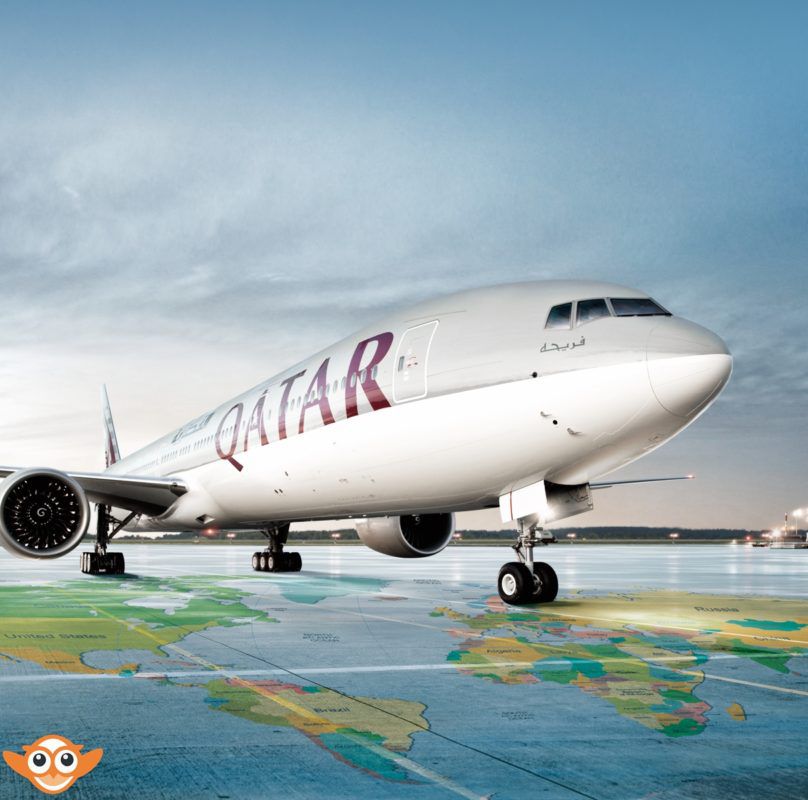 ---
"Qatar Airways B2B Travel Agents Deal"
B2B Support Hotline: +8801768232311 | +8801618181313 | +8801977569292
Business with Us! | B2B Support Agent: 24/7
Travel Agents can compare prices and routes on various airlines using our online booking sites. With our travel APPS, you can compare hotels and airfare deals from thousands of airlines and hotels.   To get a B2B travel agent deal, download our APPS or Signup your B2B I'd from: www.b2b.zoo.family, Click here to download our B2B APPS: Apple | Android
About Qatar Airways:
Qatar Airways are a national air carrier in Qatar. Headquartered in Doha, the airline operates a hub-spoke network connecting three international destinations across Africa, Central Asia, Europe, Far East, South Asia, the Middle East, North America, South America, and Oceania. At the beginning of it, two hundred craft was used. They are providing the latest-generation aircraft, and a supreme level of service from their home Hamad International Airport in Doha, the State of Qatar. Qatar Airways is one of the fastest-growing airlines in the world. It acquires many international awards in different categories which ensures its high quality and comfort. In the history of Aviation, these airways provide excellent comfort and luxurious facilities which add double-digit to its revenue year on year.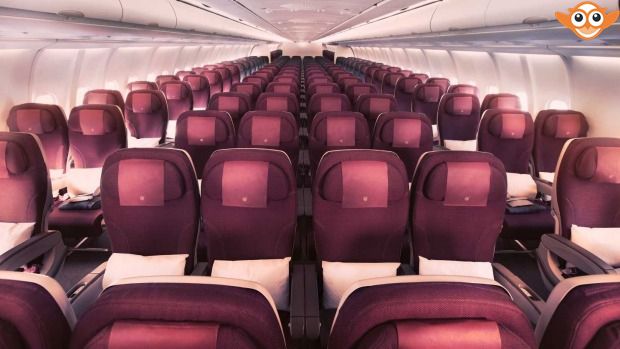 It is the national airline of the State of Qatar and began its operation in 1994. It started its journey with a small regional carrier serving vision. But with an ambition to turn it into a leading international airline, it was re-launched in 1997 under the mandate of His Highness The Father Emir, Sheikh Hamad bin Khalifa Al Thani. From the starting till now, it continues the highest standards of service and excellence which makes it one of the popular, luxurious as well as fastest airways of the world.
Airways Office Related Posts: Air Arabia | Air Canada | Air go  | Kuwait Airways |  Malaysian Airlines  |  Maldivian Air | Malindo Air  |  Novoair  |  Oman Air |  Pakistan Airlines |  Qatar Airways  |  Regent Airways |  Salam Air |  Saudi Airlines  |  Singapore Airlines  |  SpiceJet  |  SriLankan Airlines  |  Thai Airways |  Thai Lion Air  |  Turkish Airlines  |  US Bangla Airlines  |  Vistara Airlines

 zooFamily Related Post: Turkish Airlines | Emirates Airlines | Malaysia Airlines  | Kuwait Airways | Qatar Airways | SpiceJet | Thai Lion Airlines | Biman Bangladesh Airlines | China Eastern Airlines | Singapore Airlines | China Southern Airlines | Regent Airways | Himalaya Airlines | Novo Air | Air India | Us Bangla Airlines | Air Canada | Thai Airways | Air Asia | Go Air  | Maldivan Air | Salam Air | | Indigo Airlines | Air Arabia | Air Vistara | Air Mauritius | Saudi Airlines | Oman Air | Druk Air | Srilanka Airlines | Fly Dubai | Malindo Air | Gulf Air| Indigo Airlines
Other Related Post: Airways Office, zoo infotech, travel news BD, zooHolidayzoo.family