Malaysia Airlines Dhaka Office Bangladesh | Malaysia Airlines Ticket Office
Malaysia Airlines Dhaka Office Bangladesh
Malaysia Airlines is located at Union Centre, Gulshan-1, Dhaka in Bangladesh. Malaysia Airlines is a national air career in Malaysia. Two latter ICAO Code is MH. Main Hub is Kuala Lumpur International Airport in Kuala Lumpur. Three latter IATA code of the airport is KUL. It has started its journey on 1 May 1946. The in-flight entertainment system of Malaysia Airlines is good. Malaysia Airlines operated 61 international destinations. It has air service agreements with 60 countries.
Call or WhatsApp For MalaysiaAirlines Ticket Booking:  
+8801978569294

+8801978569295

+8801978569296

+8801678569290

+8801678569291

+8801678569292
Malaysia Airlines Office Bangladesh Contact Details:
Find below the customer care details of Malaysia Airlines in Dhaka office address and phone no and emails. You can book tickets, cancel or get offers on all flights operated by Malaysia Airlines.
Malaysia Airlines Dhaka Office
Address:
Union Tours & Travels
Union Centre, 4th floor
68/1 Gulshan Avenue, Gulshan-1
Dhaka-1212, Bangladesh
Contact Number:
+8802 9854574-77
Office Hours:
Sunday-Thursday: 09:00 AM-05:30 PM
Friday-Saturday: 09:00AM-12:30PM
Official Website: www.malaysiaairlines.com
Malaysia Airlines Chittagong / Chattogram Office
Address:
Ground Floor, Hotel Agrabad
Agrabad Commercial Area
Chittagong, Bangladesh
Fax:
+88 31 7134 41
Contact Number:
+88 31 8117 34
+88 31 7134 41
Address
Happy Arcadia Shopping Mall, 2nd Floor,
Suite 34, Holding 3, Road 3, Dhaka 1205
Email
support@zoo.family
Phone
+880244612178
Mobile & WhatsApp
+8801978569294,+8801978569295,+8801978569296
+8801678569290,+8801678569291,+8801678569292
Malaysia Airlines Ticket Office
There are a lot of Travel Agents selling Malaysia Airlines Tickets in the Bangladesh market. The most reliable allowed sales agent is Airways Office. For a lower price and standard quality service, you may contact – Airways Office or Travelzoo BD Ltd. Follow Facebook Page or google map directions to reach their office:
Customer Support Time: 10.00 am to 8.00 pm (7 days)
Note: We only sell Malaysia Airlines Tickets. This website has no affiliation with Malaysia Airlines.
---
Buy Or Book Malaysia Airlines Ticket From Online:
Online tickets are currently one of the most reliable ways to request a ticket. A web ticket booking service saves you valuable time and money. You will book a ticket with your smartphone or laptop device with your application. Web ticketing service is not spamming, it's a system where you can buy your own ticket from the web or online. Each airline currently provides many deals through OTA (Online Travel Agent). A large number of people are currently booking online air tickets. Online air ticket booking is quite simple. Just follow a few steps like:
Visit: www.Flight.zoo.family
Search your route (From / Origin & to / Destination)
Select One-Way or Round-Trip as per your date
A number of Passengers and Class and
Click the Search Button.
Sign Up your Account
Insert Balance to purchase your air ticket
purchase your air ticket by your fund/balance.
Download your E-Ticket and keep it on your mobile.
On-Board Show your E-Ticket and collect Boarding Pass and enjoy your flight.
---
"Malaysia Airlines B2B Travel Agents Deal"
B2B Support Hotline: +8801768232311 | +8801618181313 | +8801977569292
Business with Us! | B2B Support Agent: 24/7
Travel Agents can compare prices and routes on various airlines using our online booking sites. With our travel APPS, you can compare hotels and airfare deals from thousands of airlines and hotels.   To get a B2B travel agent deal, download our APPS or Signup your B2B I'd from: www.b2b.zoo.family, Click here to download our B2B APPS: Apple | Android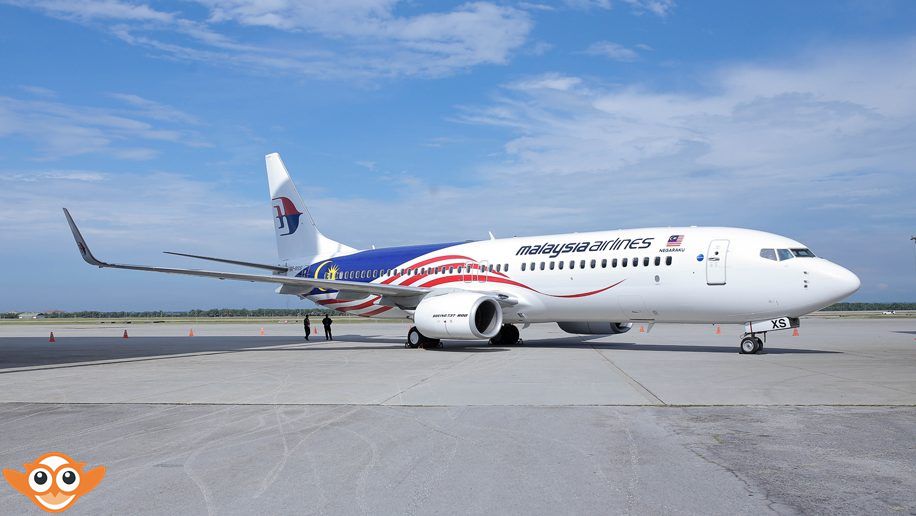 About Malaysia Airlines
Malaysia Airlines is a national air career in Malaysia. It has started its journey on 1 May 1946. Malaysia Airlines operates flights from Kuala Lumpur International Airport and secondary hubs in Kota Kinabalu and Kuching to destinations throughout Asia, Oceania, and Europe. Malaysia Airlines is the flag carrier of Malaysia and a member of the Oneworld airline alliance. The company headquarters are located at Kuala Lumpur International Airport. Malaysia Airlines operated 61 international destinations. It has air service agreements with 60 countries. Source: Malaysia Airlines Dhaka
Malaysia Airlines Online Check-in: Online Check-In
Malaysia Airlines baggage services telephone contact numbers:
Central Baggage Tracing Office:
Malaysia Airlines
Level 3, Main Terminal Building
Kuala Lumpur International Airport
64000 Sepang
Selangor, Malaysia
Tel:ᅠ+603 8776 3747
Fax:ᅠ+603 8787 4670
Email:ᅠ mhlbag@malaysiaairlines.com
Opening times:ᅠ
Mon-Fri : 9 am-9 pm
Sat : 9.30 am-12 pm
Sun : Closed
Malaysia Airlines Baggage Allowance
According to Malaysia Airlines baggage allowance guidelines, you will be permitted a specific amount per your cabin class booking. Business Class travelers are allowed luggage with a total weight of 40 kgs. Economy Class passengers will be allowed a combined weight of 30 kgs. For Malaysia Airlines baggage inquiries : Malaysia Airlines baggage inquiries
Malaysia Airlines Group Fare:
Malaysia Airlines Group Fare are available at zooFamily – Online travel community. They also provides group fare I'd for their B2B travel Agents. For details you may call +8801768232311.
HOW I BOOK CHEAP FLIGHTS AND HOTELS?
Airlines GSA or PSA never offer discounted ticket prices due to policy. Travel agents can give you cheaper than airlines. Because travel agents can sell an air ticket with less commission or profit margin. Purchasing travel services like; Airtickets or hotel booking has been greatly simplified by online reservation services. Travelers can compare prices and routes on various airlines using online booking sites and make reservations with just a few mouse clicks. Before buying an air ticket, you could read our article: "How To Buy Airtickets". This article will help you to save your travel money.