Biman Bangladesh Dhaka Office Bangladesh | Biman Bangladesh Ticket Office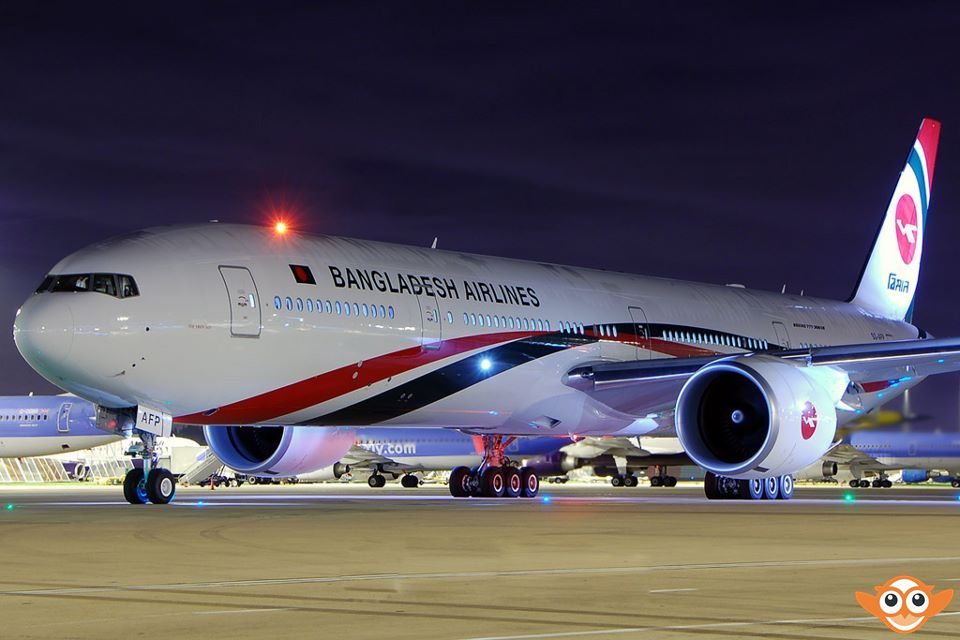 Biman Bangladesh Airlines Head Office, Balaka, Kurmitola, Dhaka-1229, Bangladesh. Air Ticket Sales Office Happy arcade shopping mall, Road 3, Holding 3, Dhanmondi 3, Dhaka. Airways Office and Travelzoo Bangladesh Ltd is the authorized sales agent of Biman Bangladesh Airlines.  There is lot agent also selling Biman Bangladesh  Airlines tickets.
Call or WhatsApp For Turkish Airlines Ticket Booking:  
+8801978569294
+8801978569295
+8801978569296
+8801678569290
+8801678569291
+8801678569292
Biman Bangladesh Office Address and Phone Numbers:
Biman Bangladesh Sales Office Dhaka
Head Office Address:
Head Office, Balaka, Kurmitola
Dhaka-1229, Bangladesh
Telephone:
+880-2-8901600-14
+880-2-8901680-94 (PABX)
Airport Office Address:
Hazrat Shahjalal Int'l Airport
Kurmitola, Dhaka-1229
Telephone:
+880-2-8901500-19
+880-2-8901640-54 (PABX)
District Sales Office:
Biman Bhaban
Motijheel, Dhaka
Bangladesh
Telephone:
+88-02-9560151
Banani Sales Centre:
House# 97, Road# 4, Block – B
Banani, Dhaka-1213
Telephone:
+880 2 58813459,
+880 2 58813457
Email:
bananidso@bdbiman.com
Ashkona Sales Center:
Hajj Office Premises (Ground Floor)
Opposite Hazrat Shahjalal Int'l Airport
Ashkona, Dhaka-1230
Telephone:
+ 88-02-7913725
+88-02-7913715
+88-02-8901500 Ext 4161/4162
Official Website: www.biman-airlines.com
Biman Bangladesh Sales Office Chittagong
Address:
Biman Bhaban
1/2, CDA Avenue, Sholasohar
Chittagong-4203, Bangladesh
Telephone:
(0088)-031-650671 (6 Line), 650982-84
Fax:
(0088)-031-651892
Email:
cgpuu@bdbiman.com
cgpab@bdbiman.com
Biman Bangladesh Sales Office Cox's Bazar
Address:
Motel Upal
Parjatan Holiday complex
Cox's Bazar, Bangladesh
Telephone:
+88-0341-63461
Mobile:
+88-01777 775526
Email:
cxbuu@bdbiman.com
cxbab@bdbiman.com
Biman Bangladesh Airlines Sylhet Office
Address:
Airport Road
Majumdari Sylhet
Bangladesh
Telephone:
+88-0821-717026-28, 717411, 717421
Fax:
+88-0821-720491
Email:
zyluu@bdbiman.com
zylab@bdbiman.com
Biman Bangladesh Airlines Jessore Office
Address:
Green Villa, Puraton Kosba
Jessore, Bangladesh
District Manager:
0421-71995
Stations Manager:
0421-71996
Airport:
+88 01777 77529
E-mail:
jsruu@bdbiman.com
jsrkk@bdbiman.com
Biman Bangladesh Airlines Rajshahi Office
Address:
Parjatan Motel
Shah Abdul Majid Road, Sreerampur
Rajshahi – 6000
Office:
+88 0721 774787
+88 0721 774838
Mobile:
+88-01777 775536
District Manager E-mail:
rjhuu@bdbiman.com
Station Manager E-mail:
rjhkk@bdbiman.com
Biman Bangladesh Airlines Saidpur Office
Address:
1226 Bangabandhu Sarak (Rangpur Road)
Saidpur, Nilphamari
Telephone:
05526 71995
Mobile:
+88-01777 775538
E-mail:
spduu@bdbiman.com
spdkk@bdbiman.com
Biman Bangladesh Airlines Barisal Office
Address:
40 Sadar Road (3rd Floor)
Barishal, Bangladesh
Mobile:
+88-01777 775530
E-mail:
bzluu@bdbiman.com
bzlkk@bdbiman.com
Dhanmondi Office | To Buy Ticket call: +8801618181313 | +880244612178
Address: Plot no. 75/C, 75/D, Road 5A, Satmajid Road,
Dhanmondi R/A, Dhaka – 1209
Phone: 01777715620-621, +88-0244612128, +88-0244612129
E-MAIL: dhanmondidso@bdbiman.com
Address: Happy Arcadia Shopping Mall, Dhanmondi,
2nd Floor, Suite 34, Holding 3, Road 3, Dhaka 1205
Email: support@zoo.family
Phone: +880244612178
Mobile & WhatsApp: +8801678569290,+8801678569291,+8801678569292
Biman Bangladesh Airlines Ticket Office
There are a lot of Travel Agents selling Biman Bangladesh Airlines Tickets in the Bangladesh market. The most reliable allowed sales agent is Airways Office. For a lower price and standard quality service, you may contact – Airways Office or Travelzoo BD Ltd. Follow Facebook page or google map directions to reach their office:
Customer Support Time: 10.00 am to 8.00 pm (7 days)
Note: We only sell Biman Bangladesh Airlines Tickets. This website has no affiliation with Biman Bangladesh Airlines.
---
Buy Or Book Biman Bangladesh Airlines  Ticket From Online:
Online tickets are currently one of the most reliable ways to request a ticket. A web ticket booking service saves you valuable time and money. You will book a ticket with your smartphone or laptop device with your application. Web ticketing service is not spamming, it's a system where you can buy your own ticket from the web or online. Each airline currently provides many deals through OTA (Online Travel Agent). A large number of people are currently booking online air tickets. Online air ticket booking is quite simple. Just follow a few steps like:

Visit: www.Flight.zoo.family
Search your route (From / Origin & to / Destination)
Select One-Way or Round-Trip as per your date
A number of Passengers and Class and
Click the Search Button.
Sign Up your Account
Insert Balance to purchase your air ticket
purchase your air ticket by your fund/balance.
Download your E-Ticket and keep it on your mobile.
On-Board Show your E-Ticket and collect Boarding Pass and enjoy your flight.
---
"Biman Bangladesh Airlines  B2B Travel Agents Deal"
B2B Support Hotline: +8801768232311 | +8801618181313 | +8801977569292
Business with Us! | B2B Support Agent: 24/7
Travel Agents can compare prices and routes on various airlines using our online booking sites. With our travel APPS, you can compare hotels and airfare deals from thousands of airlines and hotels.   To get a B2B travel agent deal, download our APPS or Signup your B2B I'd from: www.b2b.zoo.family, Click here to download our B2B APPS: Apple | Android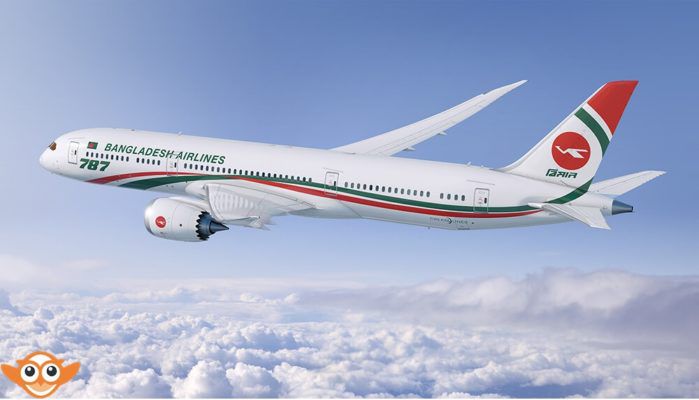 About Biman Bangladesh Airlines:
Binman Bangladesh Airlines Ticket Price changes frequently. In 7 domestic and 16 international destinations, it provides five types of seating arrangement which are Super Saver, Economic Saver, Economic Flexible, Business Saver, and Business Flexible. For Dhaka to Chattogram flight, the price usually starts from 3,401 vary up to 10,201. However, for off-day prices increase a little bit. The airline has major routes inside Bangladesh, as well as provides international passenger and cargo services.
Since February 1972, Biman Bangladesh Airlines owned and managed by the government of Bangladesh. On 23 July 2007, the airline was transformed into the country's largest public limited company by the caretaker government of Bangladesh.
From New York City to Tokyo, the airline flies 29 international destinations in 16 different countries. Its main hub is situated in Shahjalal International Airport where it operates its maintenance facilities. The airline also provides flights from its secondary hub located in Chittagong, Cox's Bazar, Sylhet, and Saidpur.
With a DC-3 aircraft, the airline started its journey on 4th January 1972. Now it has 20 aircraft including the new aircraft "DASH-8" which arrived on February 24, 2021. The airline aimed to operate more domestic destinations by procuring two Turbo-Prop aircraft.
Biman Bangladesh Airlines flight schedule is available on its website ‍and mobile app. Simply go to the flight info and then flight status. By providing flight numbers and departure times, one can easily check the flight status.
Domestic Destinations
Biman flies to all major cities across Bangladesh as well as numerous small airports:
Barisal
Chittagong
Cox's Bazar
Dhaka
Jessore
Rajshahi
Saidpur
Sylhet
International Destinations
Delhi
Kolkata
Kuwait City
Kuala Lumpur
Yangon
Doha
Kathmandu
Muscat
Dammam
Jeddah
Medina
Riyadh
Singapore
Bangkok
Abu Dhabi
Dubai
London
Manchester
Biman Bangladesh Airlines Check-in
Online Check-In
Web check-in available 24 hours before your flight and until six hours before.

Airport Check-In
For passengers wishing to check-in at the airport instead of online or passengers traveling on a route that is not yet available for online check-in, they must report to the airport check-in desk. The airline advises, passengers should arrive at the airport 3 hours before the flight.
The Check-in counter closes one hour before departure
Your flight arrives at check-in on time. Important Check-in closes one hour before departure. The boarding gate is usually closed 20 minutes before departure. This may vary depending on your departure airport.
Baggage Allowance
Carry-On Baggage
Each passenger is entitled to receive a piece of carry-on luggage, either with a maximum weight of 

the handbag

 or laptop of 7 kg economy where 10 kg in business class. The sum of 

the three dimensions

 (length + width + height) should not exceed 115 cm.
Checked Baggage
Biman Bangladesh carried 30 kg of checked baggage for business class, 20 kg for economy class, and 10 kg for infants.

In business class, 30kg is limited to a maximum of two pieces. The sum of 

the three dimensions

 (length + width + height) should not exceed 62 inches or 158 cm for each article. The maximum weight allowed for a single piece bag is 30 kg.

In economy class, a 20 kg free baggage allowance is limited to a maximum of two pieces.
Classes of Biman Bangladesh Airlines
Economy Class
Biman Economy class offers a low-cost fare, giving you to decide what you need on-board.
What are Biman's Economy seats like?
With the aircraft's standard, passengers will be able to sit in the plane's principal seat. The seat pitch is 32 inches, and the seat width is 17 inches.
Business Class
Enjoy the aircraft's new Boeing 777 aircraft and its unique service, including premium food, drinks and you can keep entertained 

by

 the aircraft's inflight system, which has several movies and games available. With business class, you can enjoy maximum comfort.
What are Business Class seats like?
Sit back and relax with a more generous seat with a broader seat with maximum legroom. The 

aircraft, Boeing

 777, is arranged in the 2-2-2-2 configuration.
Biman Bangladesh Airlines Frequent Flyer Program
Biman Bangladesh Airlines has a regular tier benefit, lots of special offers, and mileage rewards with a flyer program on every flight. Members of the Biman Loyalty Club can now earn miles for booking classes and the number of miles on all flights operated by Biman for the following categories. Domestic Flight – 100 miles, London, Rome, Frankfurt – 5000 miles, Bangkok and Delhi – 1000 miles. The Frequent Flyer program has three levels: Green Member, Silver Member, and Gold Member.
---

zooFamily Related Post: Turkish Airlines | Emirates Airlines | Malaysia Airlines  | Kuwait Airways | Qatar Airways | SpiceJet | Thai Lion Airlines | Biman Bangladesh Airlines | China Eastern Airlines | Singapore Airlines | China Southern Airlines | Regent Airways | Himalaya Airlines | Novo Air | Air India | Us Bangla Airlines | Air Canada | Thai Airways | Air Asia | Go Air  | Maldivan Air | Salam Air | | Indigo Airlines | Air Arabia | Air Vistara | Air Mauritius | Saudi Airlines | Oman Air | Druk Air | Srilanka Airlines | Fly Dubai | Malindo Air | Gulf Air| Indigo Airlines
Airways Office Related Posts: Air Arabia | Air Canada | Air India | Air Mauritius | Air Asia | Bangkok Airways | Biman Bangladesh | Cathay Pacific | China Eastern | China Southern | Dragon Air | Drukair | Emirates | Flydubai | GoAir | Gulf Air | Himalaya Airlines  | Indigo  | Kuwait Airways |  Malaysian Airlines  |  Maldivian Air | Malindo Air  |  Novoair  |  Oman Air |  Pakistan Airlines |  Qatar Airways  |  Regent Airways |  Salam Air |  Saudi Airlines  |  Singapore Airlines  |  SpiceJet  |  SriLankan Airlines  |  Thai Airways |  Thai Lion Air  |  Turkish Airlines  |  US Bangla Airlines  |  Vistara Airlines