What is NDC?
New Distribution Capability – NDC

Book directly with NDC Airlines & Avoid surcharges and markups…
zooFamily has partnered with 40+ Full-service Airlines. Our partnership helps airlines distribute their ticketing and offerings in a better way to end customers. zooFamily's top-level certifications like IATA NDC level 4 certification, Airline retailing maturity index, and IFG certification for NDC technology show us we are experts in the field and don't just deliver on empty promises.
Through NDC as a distribution channel, zooFamily aims to bring better offers and experiences that benefit both travel agents and their customers alike, resulting in more revenue and higher customer satisfaction. New Distribution Capability (NDC) is a data exchange format based on Offer and Order management processes for airlines to create and distribute relevant offers to the customer regardless of the distribution channel. ​​​​
What?
NDC (New Distribution Capability) is a travel industry-supported program (NDC Program) launched by IATA for the development and market adoption of a new, XML-based data transmission standard (NDC Standard). The NDC Standard enhances the capability of communications between airlines and travel agents and is open to any third party, intermediary, IT provider, or non-IATA member, to implement and use.
Why?
NDC enables the travel industry to transform how air products are retailed to corporations, and leisure and business travelers, by addressing the industry's current distribution limitations: product differentiation and time-to-market, access to full and rich air content, and finally, a transparent shopping experience.
One API for all Airlines:
Unified API offering for travel agents that gives them access to all 40+ airlines on a standard interface.
Any new airline onboarded on zooFamily will be seamlessly integrated with the API and available to agents at no additional cost.
Customized and personalized tech offerings based on the agency's unique requirements.
Full shopping capability
Ancillaries including luggage, seats, meals, and much more
All branded fares and fare family types
Frequent flyer support: Full support for loyalty programs
Multi-payment options like credit cards, cash, Agency wallet, zooFamily wallet, Net banking, Paypal, and much more are available.
On hold: You can pay later and book the flight.
Full support for all post-ticketing services like change/cancel/modify, void, and ancillaries.
NDC Implementation
Assist airlines in refining commercial strategy and business processes to realize the full benefits of NDC
Tracking of essential measurement benchmarks and performance metrics
NDC API, ID,  Portal:
For NDC ID or portal contact us at +8801978569299 (Whatsapp), or email us! We provide individual airlines NDC ID, NDC Portal, and NDC APIs. Everything depends on your requirements.
NDC API for IATA Travel Agents:
zooFamily has the tech expertise to build an agency portal for airlines, that airlines can use to onboard the agencies. The agencies can register and log in to the portal and issue airline NDC tickets.
zooFamily can build direct API capability for the airlines that can be shared with the leading OTAs for them to distribute the airline's content to their customers.
zooFamily's direct interface with IATA Financial Gateway (IFG) facilitates a cost-effective solution for airlines with simplified payment processes, helping them save costs and enable different forms of payment based on the geographic region of operation.
Full support for change, cancel, void, and post-booking ancillaries.
All reports are available in real time via the online reports portal.
zooFamily unifies all the airline content in one UI and provides seamless access to the airline inventory using just one login. The Travel Agents can register at zooFamily NDC portal to get access to aggregated NDC content from all our 40+ airlines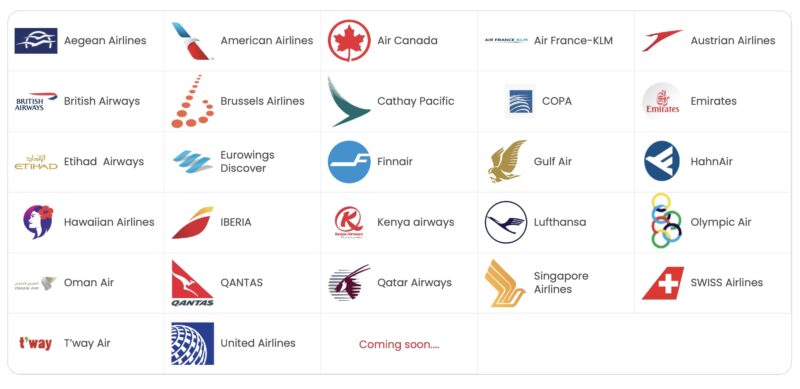 FAQ About NDC:
Can I combine NDC content with non-NDC content in the same record?
Yes. NDC content can be combined with air segments from other content sources, as well as hotel and car rental. The content can be added in any order, although developers should take into consideration the changes to the PNR from external sources (e.g. simultaneous changes).
Will NDC content be added into records as HK segments or are they passive segments?
The status code of an NDC air segment will be reflected as HK (confirmed) in both the Order and the PNR. However, in the PNR, these segments are not active air segments – they are considered representational – and functional entries to change this segment do not apply. Specific NDC Order Management APIs must be consumed to service an NDC segment.
Are there prerequisites or conditions on the PNR for Sabre to send the Interface User Record message?
Like existing ticketing functionality, the Order fulfillment process will trigger sending the Interface User Record (IUR). Currently, manually driving an IUR using the InvoiceItineraryLLSRQ API or DIN format is not possible. Changes may be required within the back-office system to accept NDC order information. Information may not be complete as it is provided by the airline.
Do I always need to pass the form of payment before order creation? Or can it be done at payment time?
The form of payment (FOP) must be included within the order fulfillment process and is not stored within the NDC order.
If an agent requires OB Fee information, the credit card vendor code and BIN can be sent in the pricing request. This is mandatory for some airlines, as the OB fee is stored in the order and the amount must be accurate when fulfillment is processed.
How do accounting lines work in this NDC implementation?
An automated accounting line will be generated and added to the PNR for applicable customers as it is today. The air accounting line is not technically linked to the NDC air segments, so the only permitted action is deleting the accounting line. Adding manual air accounting for NDC air segments (via the AddAccountingLineLLSRQ API or via the host) is not restricted at this point, but will not invoice at the time of end transaction. Accounting lines at the time of refund are not currently added and the information will not be transmitted to the back/mid office.
Can I create a Manual Price Quote on an NDC reservation?
NDC air segments in a PNR are not valid for manual pricing. All fare data originates from the airline. If non-NDC air content is included in the PNR, then a manual PQ may be added to the PNR. However, the manual PQ will not be updated in the Order. To create a manual pricing record, a segment-select qualifier must be included in Order to build the manual PQ that references only the non-NDC air content. The logic described applies to both the ManualPriceQuoteAddInfoLLSRQ API and the command.
Can I issue a ticket on an NDC reservation?
The /orders/change API is used to fulfill an NDC reservation. Ticketing commands and existing APIs (AirTicketLLSRQ or AirTicketRQ) are not valid for PNRs created via the NDC Order. NDC air segments are not traditional air segments and the existing error that is returned when air segments are not present will be returned. Errors are returned for any variation of ticketing commands, including Future Processing (FP) line processing.
Can I void a fulfilled NDC reservation?
Yes, but note that this can only be accomplished by canceling the order. Start with the offers/reshop/cancelOrder request to determine if the ticket is in the void period. Then, follow up with the orders/cancel request and include the offer ID from the re-shop response.
Can I refund an NDC ticket?
Yes, but note that this can only be accomplished by canceling the order. Start with the offers/reshop/cancelOrder request to determine if the ticket is in the void period. If it is not, any penalty fees will be returned in the response, along with the refund amount. Follow up with the orders/cancel request and include the offer ID from the re-shop response.
Does NDC work with online booking tools?
Yes, the online booking tools (OBT) will need to use the Sabre Offer and Order APIs to shop, price, book, and fulfill. For example, Sabre's online booking tool, GetThere, supports booking NDC offers and utilizes the Sabre Offer and Order APIs to perform these processes.
Certified at NDC level 4, zooFamily offers the most advanced and easily adopted platform for the future of distribution.
(NDC Universal API)
Unified API offering for travel agents – Giving them access to 40+ airlines.
Standard user interface – Access all airlines in one place.
Avoid last-minute rush and be on top of any changes made by airlines through zooFamily notifications.
Customized tech offerings as Verteil is your tech partner
VDC Portal (NDC Web Portal)
Web-based B2B booking platform.
Search & book seats, baggage, and other ancillaries.
Detailed fare rules & baggage allowance information.
Ability to put the booking on hold and issue tickets later.
Fully automated itinerary modification and re-issuance workflows.
Fully automated cancellation and void/refund workflow.
It is a B2B travel portal that helps travel agents search, book, and modify airline content. Travel agents can book NDC tickets for 40+ full-service on zooFamily, and more airlines are getting onboarded with us.