Travel Agents CRM System | Travel Agents Customer Relationship Management Software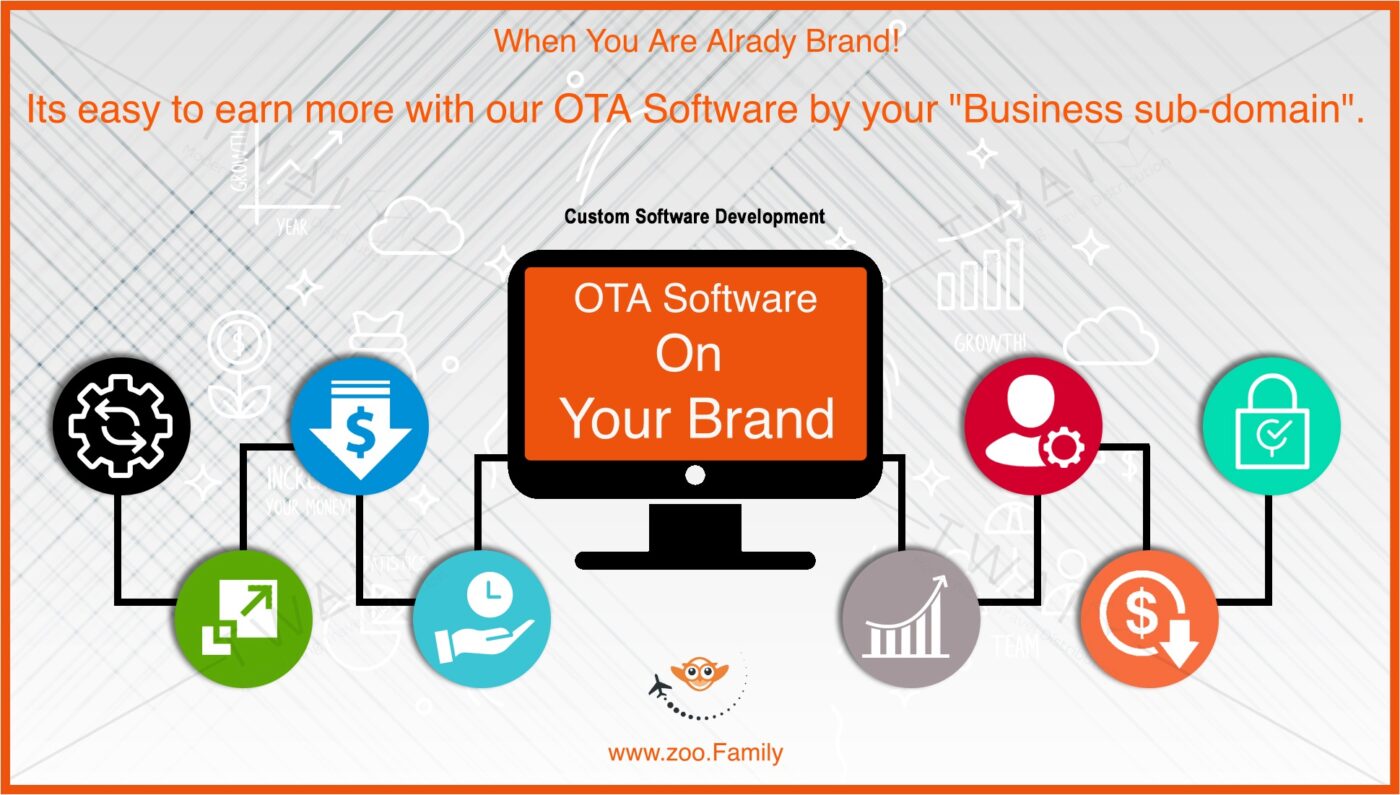 Travel Agents CRM System | Travel Agents Customer Relationship Management Software
Travel agents client database most important part of the business. It is a web-based solution where you can enter your client data, and upload passport images. With this system, you can manage the client's reward point or airline mileage programs. A client as well can make a user account and check out his/her reward point or amount. For this web system setup, we charge a one-time amount 500$ (40000BDT).
Customer loyalty programs are important for businesses to win repeat customers and new sales. Our client database management system shows that surprise offers or gifts to reward existing customers and welcome new ones are two of the best ways to engage with customers.
Get an edge over your competition with a loyalty program that's customized for your business. We offer cloud (web) based systems for loyalty programs, gift cards programs, and employee loyalty programs. We can help you maximize customer retention and increase customer spending. Loyalty Gator provides a loyalty program unique to your business which strengthens the relationship with your customers and allows you to collect the data that's important to you, unlike shared rewards programs (across hundreds of merchants) which often encourages loyalty to the program itself rather than you – the merchant!
Whether you prefer cards, or cardless, your loyalty program will be customized for your business. Our web-based loyalty program software allows you to access your program wherever you are! And with this web-based software, you can keep your all data secure and stored. A client can check his own reward amount or point from the web.
Customers are the lifeblood of any business, but maintaining a relationship with every single customer can be difficult without help. Over time, the amount of information you have to keep track of is just too much to remember, and opportunities will start slipping past you.
That's where a CRM comes in. A CRM (Customer Relationship Manager) is a software tool that will help you store, organize, and act on all of the info you have about your customers. Each customer has their own profile in the CRM which is where you store everything you know about that person. This includes basic contact info, notes, upcoming tasks, and much more. The CRM will also send you follow-up reminders and present simple reports so that nothing ever slips by you again.
Here are some ways a CRM can help your business if you're using it to its full potential:
Increased sales: A CRM can help you prioritize your leads and ensure that you're making the most of every single opportunity.
Easier collaboration: A CRM helps your entire team stay on the same page. Members of the same team can easily share information, and managers can stay on top of things without constantly disrupting their reps by asking for status updates.
Better customer retention: Every time you talk to a customer, you can enter a note about the interaction. These notes ensure that you can remember every detail during the next interaction. These details really matter to customers.
Save time: Once all your info is in the CRM, you'll spend less time on organization and busywork, and more time working on what really matters to your business.
Never miss a follow-up: Many CRMs will email you to remind you about meetings and follow-ups so you never have to worry about anything slipping through the cracks.

All of your contact information is in one place
With Less Annoying CRM, you'll finally have a place to store everything you need to know about your contacts. From one simple screen, you can see all of the notes, files, tasks, events, and pipeline information related to a contact. Plus, with our simple search feature, you'll never have trouble finding a contact again.
Your team's events and tasks on one calendar
Stop jumping back and forth between different apps. Less Annoying CRM, your calendar, and tasks are built directly into the CRM so that everything is in one place. You can even set up sharing with other users at your company so that everyone can stay on the same page, and you can sync with Google Calendar for easy access from your phone.
Easy collaboration with others at your company
Add as many users from your company as you want. Each user has their own login and password, and you decide who has access to what. Whether you want your reps to only have access to their own data, or you want everyone to share, we make it easy.
Powerful customization without needing an IT degree
Most CRMs either don't offer enough customization, or they force so much on their users that it becomes a complicated mess. Less Annoying CRM gives you complete control, and you can set it up in minutes. If you have any questions, just give us a call and we'll help you figure out how to customize it to fit your needs.
Access from any device without syncing or installing
Less Annoying CRM is entirely web-based, which means that you can access it from any computer, tablet, or smartphone, anywhere in the world. Also, we handle all of the security, data backups, and software updates so that you don't have to worry about the boring technical stuff anymore.
Upload Data or image of Passport, No need to provide every time
secure storage options to save the client's database on any clouds or hostings. Stop worrying about losing your data! Our servers are hosted on Amazon.com's industry-leading infrastructure, and we keep two different types of backups including several copies stored offsite in the event of a major disaster.
Have a look at our projects: zooFamily  |  zoo Info-Tech  | Airways Office  |  Travel Zoo BD Ltd  |  Travel News BD  |  Other Projects
CLICK HERE TO KNOW: Corporate B2B Partner   |  Be An Affiliate Partner
Our Travel Agents CRM System or Travel Agents Customer Relationship Management System is a comprehensive web system where travel agents and customers can see Reward points or balances. This system specially built for travel agents but you can customize it in any business as well. For details call or WhatsApp: +8801978569299, email: zooinfotech@gmail.com