Travel API Development Company | Working with Travel Technology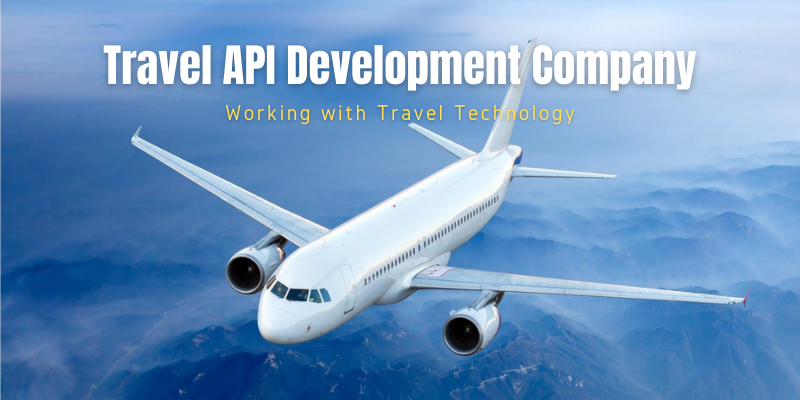 The use of technology to plan flights is referred to as travel technology. Travel technology helps travel agencies in booking trips, airline tickets, hotel rooms, car rentals, and a variety of other travel-related services for their consumers. Travel companies may employ technology to automate bookings, payments, and back-office activities, while consumers can book online without needing a travel agent. The application of IT and e-commerce technologies in tourism, travel, and hospitality with the goal of automating travel, saving time and money, and providing clients with a seamless travel experience before, during, and after their journey is known as travel technology. Travel API is a collection of web APIs that allows you to search for and book travel offers from a variety of travel consolidators. You can access rich content, detailed explanations and trip savings by using a travel API such as hotel API, car API, aircraft API, transfer API etc.
The Benefits of Using a Travel API in Travel Business
In one site, one can search for hotels, flights, tours and transfers in a flexible way
One can book hotels, flights, tours and transfers quickly in one platform
Allow Third-Party Integration
Real-Time System
Maximize Travel Bookings
Lower operational costs
Increase product markup for end-users
Get paid directly by customers
Find the best online travel portal to manage revenues
Robust and Reliable
Convenient Dashboard
We offer realistic Travel Booking API solutions that improve the usability of your website. However, we provide some innovative ideas to assist you improve the amount of customers in your business. Moreover, our Travel Booking API enables you to integrate inventory from third-party wholesalers into the booking engine on your website.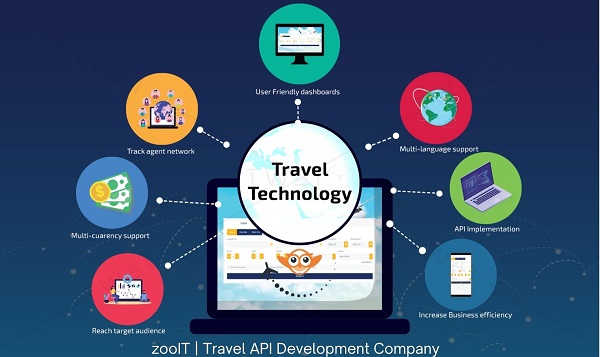 zooIT is a famous travel portal development and technology company. Moreover, for travel APIs, zooIT offers API integration services. In addition, we integrate Amadues GDS, Sabre GDS, Galileo GDS, Travelport UAPI, Abacus, Wordspan, Mystifly, Carsolize, and Travefusion for flight API integration. By automating operations and lowering the time and effort required to complete an airline ticket booking, the zooIT Flight API will help your company prosper.
Because they utilize the latest responsive technology to automatically adapt the display layout to match the device's envelope, the travel portals and apps that use our API are also compatible with a wide range of devices. Moreover, by automating processes and reducing the time and energy needed to complete an airline reservation, our Flight Booking can help your company earn money.
zooIT offers Online Air Ticket Booking services for flight content such as availability, cost, booking and confirmation. However, this company has a lot of experience with implementing the best API for your company. It compiles relevant data from a variety of sources to assist you in negotiating the best deals with your consumers. From cutting operating expenses to retaining your company's identity, it plays a crucial part in developing your travel business.
Related Post: Sabre | Travelport | Amadeus