Biman Bangladesh Airlines Dhaka Office | Phone, Address, Ticket Booking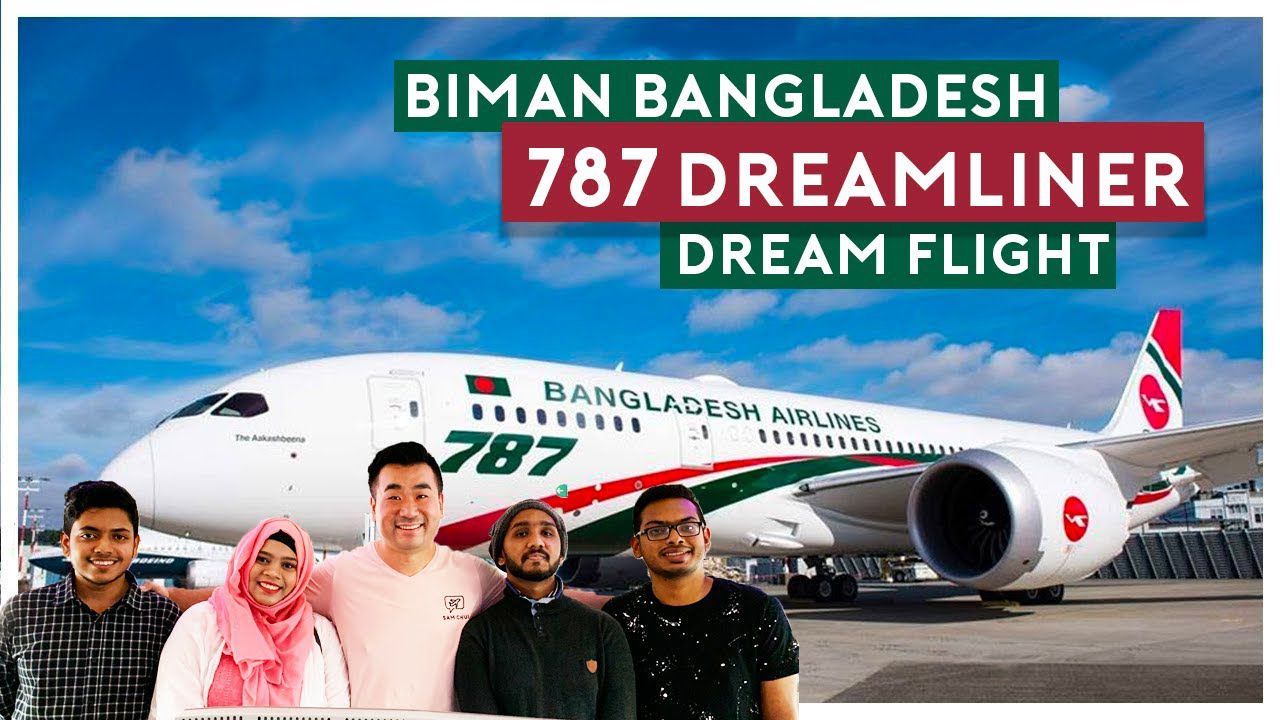 Biman Bangladesh Airlines Dhaka Office Bangladesh

Biman Bangladesh Airlines Dhaka Office is located in Kurmitola, Dhaka, Bangladesh. Bangladesh Biman is a national air career in Bangladesh. Two latter ICAO Code is BG. Main Hub is Shahjalal International Airport in Bangladesh. Three latter IATA code of Dhaka airport is DAC. It provides international and domestic passenger and cargo services to its destinations. It operates only 16 countries and has air service agreements with 42 countries. The Airways Office is one of the most recognized Biman Bangladesh  Dhaka Sales Office Bangladesh.

Biman Bangladesh Airlines Dhaka Office, Bangladesh | Phone | Address| Ticket Booking Number:
Head Office
Head Office, "BALAKA", Kurmitola, Dhaka-1229, Bangladesh
Telephone: 'BALAKA': +88-02-8901600, +88-02-8901730-44
Admin Building, Terminal Building & Hanger Complex: +88-02-8901500-22, +88-02-8901640-54, Fax: +88-02-8901558
Biman Call Center  – Biman Phone/ Mobile Ticket Purchase Service
Open: Everyday 08:30 AM to 08:00 PM
Mobile Phone: +88-01990997997
Email: sms@bdbiman.com
Motijheel Sales Centre
Open: Everyday 10.00AM to 06:00PM
BIMAN (Ground Floor), 100 Motijheel C/A, Dhaka-1000, Bangladesh
Phone: PABX Number: +88-02-9560151 Ext: 145 (Domestic Counter), 136,138,158,157 (International Counter)
Direct Number: +88-02-9559620, +88-02-9553220, +88-02-9552155, +88-02-9559652.
Email: oicdso@bdbiman.com, amcdso@bdbiman.com
Manager, Counter: +88-02-9587009, Email: mgrssdso@bdbiman.com
Sales Promotion: +88-02-9587001, +88-02-9559871, +88-02-9552797,
Accounts: +88-02-9559516, Email: mgracctsdso@bdbiman.com
DHANMONDI OFFICE
PLOT NO. 75/C, 75/D, ROAD NO. 5A, SATMASJID ROAD, DHANMONDI RESIDENTIAL AREA, DHAKA – 1209
PHONE NO: 01777715620-621, +88-0244612128, +88-0244612129
E-MAIL: dhanmondidso@bdbiman.com
OFFICE TIMING: 10 AM TO 06 PM ( FRIDAY & SATURDAY CLOSED)
FARMGATE OFFICE
81 KAZI NAZRUL ISLAM AVENUE, FARMGATE, TEJGAON, DHAKA-1215
PHONE NO: 01777715625-626, +88-0258155051, +88-0258155052
E-MAIL: farmgatedso@bdbiman.com
OFFICE TIMING: 10 AM TO 06 PM ( FRIDAY & SATURDAY CLOSED)
All airlines doing business in a country with GSA, PSA, and Travel Agencies. Only authorized travel agents can sell a much cheaper price than GSA and PSA. Because authorized travel agents work with commissions and deal with public clients.
Best Cheapest Price provide Aii
GSA and PSA  meaning: GSA means a General Sales Agent Service. It is a sales representative for an airline in a specific country or region. PSA means Passenger General Sales Agent Service. A PSA represents airline offices in several places under a GSA.
About Biman Bangladesh Airlines:
Biman Bangladesh Airlines (Bengali: বিমান বাংলাদেশ এয়ারলাইনস), is the national banner transporter carrier of Bangladesh.
Subsequently, Its primary center point is at Shahjalal International Airport in Dhaka and it likewise works for flights from its auxiliary centers Shah Amanat International Airport in Chittagong and Osmani International Airport in Sylhet.
The aircraft gives universal traveler and load administrations to Asia and Europe, and also real residential courses inside Bangladesh. It has air benefit concurrences with 42 nations and travels to 16 unique nations.
Biman Bangladesh Ticket Office
There are a lot of Travel Agents selling Air France Tickets in the Bangladesh market. The most reliable allowed sales agent is Biman Bangladesh. For a lower price and standard quality service, you may contact:
Call or WhatsApp for Cheap Air ticket Purchase: +8801978569294,+8801978569295, +8801978569296
Airways Office Address: Happy Arcadia Shopping Mall, 2nd Floor, suite:#34, Holding:#03, Road:#03, Dhaka 1205
Email: airwaysoffice@gmail.com

Customer Support Time: 10.00 am to 8.00 pm (7 days)
Note: We only sell Biman Bangladesh Air. This website has no affiliation with Biman Bangladesh.
---
Book Biman Bangladesh Ticket From Online:
Online tickets are currently one of the most reliable ways to request a ticket. A web ticket booking service saves you valuable time and money. You will book a ticket with your smartphone or laptop device with your application. Web ticketing service is not spamming. Each airline currently provides much deal through OTA (Online Travel Agent). A large number of people are currently booking air tickets online. You do not have to be in a long queue to receive your ticket. Online air ticket booking is quite simple. Just follow a few steps like:
Visit: www.Flight.zoo.family

Search your route (From / Origin & to / Destination)

Select One-Way or Round-Trip as per your date

A number of Passengers and Class and

Click the Search Button.

Sign Up your Account

Insert Balance to purchase your air ticket

purchase your air ticket by your fund/balance.

Download your E-Ticket and keep it on your mobile.

On-Board Show your E-Ticket and collect Boarding Pass
Advertisement: "B2B Travel Agents Deal"
B2B Support Hotline: +8801768232311 | +8801618181313 | +8801978569292
Business with Us! | B2B Support Agent: 24/7
Purchasing a travel service like – Airtickets or hotel booking has been simplified by online reservation services. Travel Agents can compare prices and routes on various airlines using our online booking sites. At the present time, the travel search engine allows users to compare airlines and hotel prices. With our travel APPS, you can compare hotels and airfare deals from thousands of airlines and hotels.  Click on the image to download your Travel APPS. To take an air ticket business agent or dealership download our APPS or Signup your B2B I'd from: www.b2b.zoo.family, Click on image to download APPS:
Biman Bangladesh Airlines Dhaka Office Bangladesh Related post By zoo infotech,  zooHoliday, zoo.family, travel news BD
Other airlines related post:
Air Arabia | Air Canada | Air India | Air Mauritius | Air Asia | Bangkok Airways | Biman Bangladesh | China Eastern | China Southern | Dragon Air | Drukair | Emirates | Flydubai | GoAir | Gulf Air |Himalaya Airlines  | Indigo  | Kuwait Airways |  Malaysian Airlines  |  Maldivian Air | Malindo Air  |  Novoair  |  Oman Air |  Pakistan Airlines |  Qatar Airways  |  Regent Airways |  Salam Air |  Saudi Airlines  |  Singapore Airlines  |  SpiceJet  |  SriLankan Airlines  |  Thai Airways |  Thai Lion Air  |  Turkish Airlines  |  US Bangla Airlines  |  Vistara Airlines
If there is any problem/complaint with reaching the Biman Bangladesh Dhaka Office Bangladesh address or phone number, Please report any issues using the below comment form.