Adelaide Airport Parking Made Easy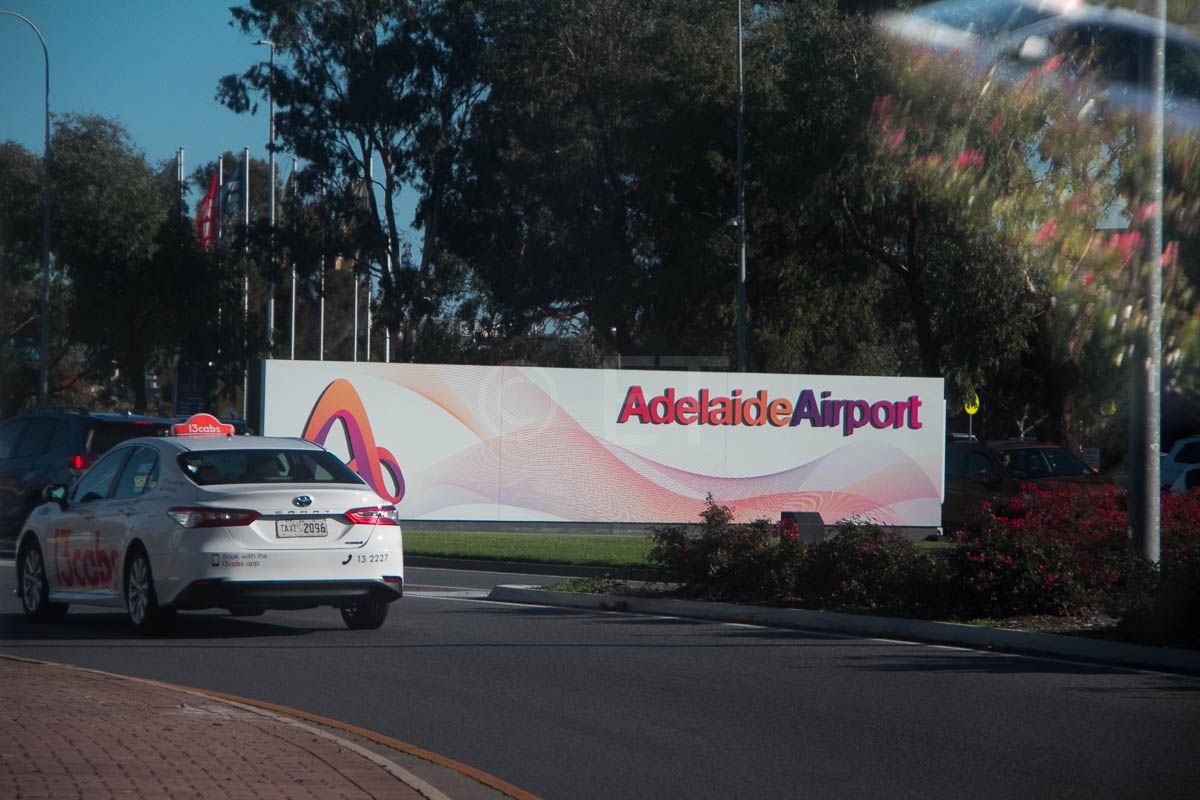 Adelaide Airport Parking Made Easy
Flying from Adelaide Airport? Eliminate all your transport woes by booking into an affordable, straightforward airport parking facility, and get to ADL without any stress. Adelaide might be home to one of Australia's smallest airports, but that doesn't make travelling there any easier. Public transport options are few and far between, with no direct rail link to the airport, and levies associated with using a taxi or rideshare service. Reserving an Adelaide Airport parking space in advance is still the easiest and the quickest way to start your trip, and not to mention one of the cheapest. There are several different car parking options to choose from, including on-site and off-site parking, meaning that you're sure to find a car storage facility that suits your needs and budget. Whether you prefer to park within walking distance to the terminal, or save money with a park and ride service, you're bound to find the perfect Adelaide Airport car park within our list below. You'll find plenty of helpful information concerning the big names in ADL parking, from Andrew's Airport Parking to Airport Security Parking, as well as their at-terminal counterparts – the Long Term Car Park and the Terminal Car Park. And remember, if you're boarding a flight from ADL soon, it's well worth taking the time to look at the parking options available on Flyparks. They're offering Adelaide Airport parking deals from just $82.40 per week, including free shuttle transfers in both directions. That's a pretty good deal!
Top Adelaide Airport Car Parks
Get the lowdown on the top on-site and off-site car parks near Adelaide Airport, with our overview of the most accessible, affordable, and secure parking options. We'll highlight the car park's opening hours, give you an estimate of how much you can expect to pay for a week's parking, explain how close the car park is to the airport, and mention if there are any restrictions in place that you'll need to be aware of, especially in regards to COVID-19 prevention measures.
Andrew's Airport Parking Adelaide
One of the most recognisable and trusted names in off-site parking, Andrew's Airport Parking Adelaide is open from 4.00 am to 11.00 pm daily, serving all flights from ADL. Famous for their 'good old fashioned service' and advanced security measures, Andrew's offers both open-air and uncovered parking at unbeatable prices. A week of parking will set you back just $82.40, and that includes shuttle transfers to/from the airport. You'll be at the airport in under 15 minutes with the car park's on demand shuttle service and kept safe and secure, with the COVID-19 prevention methods in place. Just bear in mind that you can't park a caravan or trailer at Andrew's, as your car will need to fit within a standard-sized space.
Airport Security Parking
If you'd prefer to book your parking with an independent family-owned business that can offer a highly personalised, friendly service, look no further than Airport Security Parking. Open from 4.30am to 11.30pm daily, Airport Security Parking is one of the oldest independent car parks outside of ADL. Customer service is at the top of their agenda, and they go to great lengths to ensure the safety and security of every vehicle parked in their lot. You can expect to pay around $92.70 per week, while shuttle transfers are free of charge.
Only seven minutes away from the terminals by car, Airport Security Parking offers quick, direct transfers in air-conditioned minibuses, which are thoroughly cleaned and maintained. The car park has strict COVID-19 measures in place, to protect both customers and staff. The car park has advised, however, that their shuttle buses do not have child restraints or baby capsules. If you are travelling with very young children, you may wish to drop them off at the airport first.
Long Term Car Park
One of Adelaide Airport's own car parks, the Long Term Car Park is a secure, budget parking facility within walking distance of the main airport building. Open 24/7, and designed for longer stays, the Long Term Car Park's rates average around $94.00 per week for uncovered parking. Prior to April 2020, the cost of parking used to include a bus transfer service to Departures and back. This service has been closed indefinitely, meaning that you're likely to have a 7-10 minute walk, depending on the location of your bay.
If you're not parked at one of Adelaide Airport's official car parks before, you need to be aware of a quirk in their online booking system, which can only be used to reserve a space for thirty days or less. While longer stays are permitted, you'll need to call or email the airport first to provide them with your vehicle details. And if you turn up on the day, expecting to pay drive-up rates, you'll need to do so via credit card. In order to keep staff and customers safe, the car park no longer accepts cash payments.
Terminal Car Park
Another official Adelaide Airport parking option, the Terminal Car Park is a multi-level purpose-built facility, which is only a few minutes walk from check-in and baggage collection. The car park is open 24 hours a day, 7 days a week, and provides safe, secure, undercover parking for around $159.00 per week. No shuttle service is available or needed, as most of the spaces are close to the terminal entrance. This makes the Terminal Car Park a sound choice for disabled travellers, who prefer not to travel longer distances. There are 48 dedicated disabled car parking spaces, for vehicles displaying a disability parking permit. The Terminal Car Park can be booked online, or travellers can choose to pay upon their return. Drive-up rates are more expensive and must be paid via credit card. It's also worth noting that there are height and length restrictions at this car park, meaning that you won't be able to park if your car is over 2.2m tall and longer than a 12-seater minibus.
Still in Doubt?
No worries! While it can sometimes be hard to make a decision on parking, especially when you have to visit multiple different websites to compare prices, there is an easier way. You can compare all of your options in one place, using an airport parking comparison site, which will show you the cheapest, closest, and safest car parks in seconds. If you're unsure of which ADL car park is best for your next trip away, head to Flyparks to learn more about how to secure the best deal. Their airport parking experts and friendly customer service team will be happy to point you in the right direction.