A Complete Travel Business Training And Workshop with zooFamily
Travel and Tourism training and workshop provides you with a broad understanding of the global Tourism sector and equips you with the knowledge and skills to maximize the business potential of this industry for your market. Over 95% of all travel research, before purchase, is now done online looking at websites. If your travel website is not strongly showing up online, AND generating leads and bookings, you are losing business and revenues big time! Find out today how you can easily improve your online traffic, sales, arrivals, and profits with our new home-study course.
About Our Training And Workshop:
Currently, we operate 6 courses and all course class are on Friday. Every Friday we start the class at 10.00 AM and all classes are 2 hours. We do not allow 5 students in one class. Because we are concern about more the quality, to maintain an individual focus we keep the limited seat in a class. If you interested in our courses don't forget to enrol now! We have highly qualified teachers and co-workers who will help with your training and workshop. Without a workshop, you don't understand an official environment, clients needs and business operations. That's why we do all workshop at our office. We believe – Our training and workshop will create your value in the travel industry. Our all training and workshop are very reasonable price because our main focus to develop aviation and travel industry Bangladesh. That's why we start "training and workshop" courses at zooFamily Travel Community.
Virtual OTA - Consultancy | Online Travel Agent Business Consultancy
Virtual Consultancy | Online Travel Agent (OTA) Business Consultancy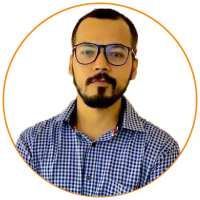 By Mr. Lutfe Ali
Duration: 1 Hours
[button size="medium" style="success" text="ENROLL NOW" link="https://zoo.family/product/ota-consultancy/"]
GDS Training & Reservation
GDS Training & Reservation
By Mr. Shohag
Duration: 2 Days/ 6 Hours
[button size="medium" style="success" text="ENROLL NOW" link="https://zoo.family/product/gds-training-for-reservation-or-air-ticketing-course/"]