IATA Strategic Partnerships Program | IATA Partnerships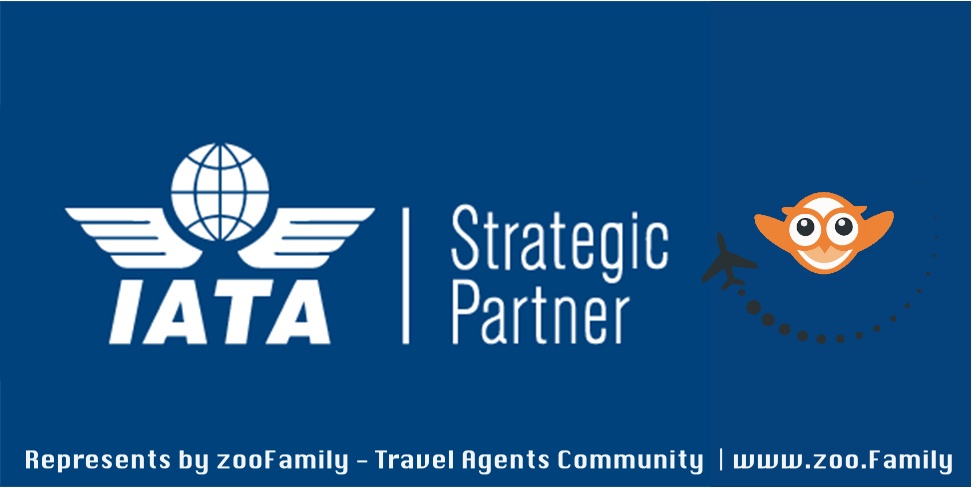 The Strategic Partnerships Program is a platform for aviation solution providers to build as well as strengthen relationships with key industry stakeholders. Through their participation in various IATA work groups, Strategic Partners gain a unique insight into airlines' priorities and have the opportunity to be recognized for working together with IATA in serving the air transport industry. We are zooFamily – Travel Agents Community provides an IATA strategic partnership. With that membership user, you can join the IATA strategically.
Become a strategic partner with us:
Simply, Issue a bank guarantee on behalf of your strategic partner IATA. (Download Bank Guarantee Format).
Make an agreement with an IATA travel agent Airways Office, that you will be a strategic partner of IATA & take your user portal access from Airways Office. (Our recommended easy & safe , for details WhatsApp: +8801678569298 )
Collect your user I'd And GDS Issue I'd.
Enjoy full business access with the issuing authority.
Up to your Bank guarantee, you can issue the tickets.
As per agreement do the business with IATA travel agents & never issue over your Bank Guarantee limit.
Get all benefits of IATA and enjoy full of IATA commissions.
Get GDS API for your online travel agency or OTA.
Follow up your SALES, ADM, ACM by BSP link.
These working groups are responsible for moving industry projects forward and drawing up policies and regulations on behalf of our member airlines.  As a Strategic Partner, you can participate in over 40 areas of involvement spanning virtually all aspects of airline operations.
How I will be a strategic partner with IATA?
Choose a travel company that holds the IATA accreditation certificates. Make a business partnership with them & be IATA strategic partner. Currently, this program brings together IATA member airlines and over 400 companies that manage most of the market's requirements and demands, like security-related issues, passenger and cargo services, flight and ground operations, environment, distribution, engineering, airline maintenance, or management, among others. Over the years, Travelzoo BD Ltd. & Airways Office has strengthened its relationship with IATA and has become a valuable Strategic Partner. We help to generate a travel company from any countries. With us, you can develop your travel business not only locally but also global marketplace!
zooFamily – Travel Agents Community provides the IATA Strategic Partnership work module."zooFamily – Travel Agents Community" umbrella is a shade of unity, travel technology, information, and services. Our training and workshop create value to develop your travel business and career. With us, A travel agent, Hotels, Airlines can develop their inventory & technology part! Our goal, To achieve the best travel deals and serve the online travel industry. Our search engine allows finding the best travel deals from many online travel suppliers, hotels, and Airlines. For Global standard maintenance, our organizer has taken 2 IATA (International Air Transport Association) membership."zooFamily" Travel Agents Community stands for your online travel business support, where we serve more than "Airlines & Travel Agents". Our passion is our profession, We believe the sky is ours!
So we bring a new product with IATA which is called IATA Strategic Partnerships Program. With this Strategic Partnerships Program, you get the IATA & BSP Link access, even air ticket issuing authority. But before that, your strategic partner and you need to make an agreement on behalf of IATA uses. Our recommended easy & safe IATA travel agencies are: Travelzoo BD Ltd. & Airways Office, for details WhatsApp: +8801678569298
Globally you can be an IATA Strategic Partners and we will give you all of IATA facilities!