Egypt Air Dhaka Office, Bangladesh | Phone, Address, Ticket Booking
Egypt Air Dhaka Office Bangladesh
Egypt Air is the state-owned airline company of Egypt. Cairo International Airport is the main hub and headquarter of the airlines, operates passenger flights to more than 75 destinations in the Middle East, Europe, Africa, Asia, and America.
Egyptair Dhaka, Chittagong,  Dhaka Airport and Global Office Address:
EgyptAir Bangladesh N/A Office Address:
Renaissance Aviation Services LtdLandmark Building 8th floor 12-14 Gulshan North C/AGulshan-2 Dhaka-1212 Bangladesh
EgyptAir Reservation office telephone contact numbers:
880-2-9890378
Email:
Fax: 880-2-9136408
Official website: http://www.egyptair.com/
EgyptAir Online Check-in: www.egyptair.com/online check-in
About Egypt Air Airlines
Egypt Air Airlines is one of the biggest and successful airlines in the world. Egypt Air Airlines operating over 75 destinations in the Middle East, Europe, Africa, Asia, and the Americas. An international hub of Egypt Air Airlines is Cairo International Airport. Egypt Air Airlines always give first priority to ensure customer satisfaction. It always tries to maintain their time schedule and customer satisfaction. Egypt Air airlines have well-trained flight crews. They know how to deal with every kind of customer.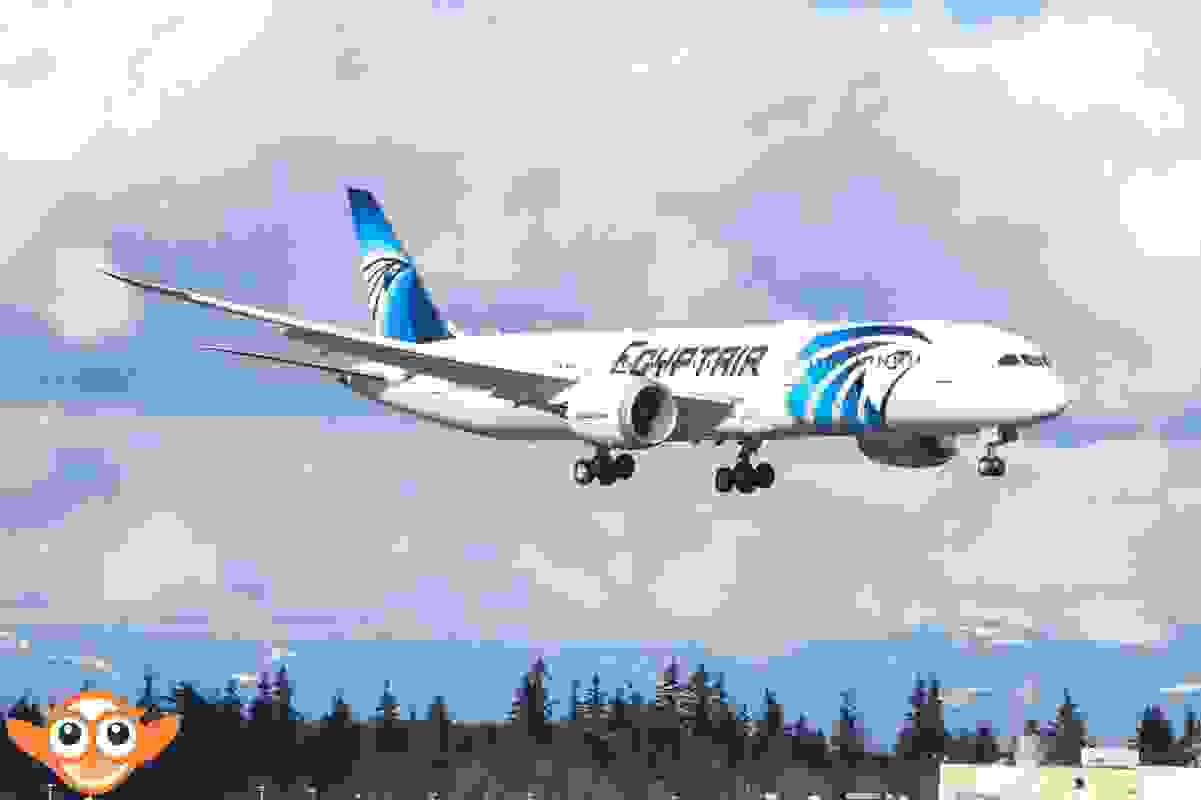 Restricted and Prohibited Baggage:
There is something which you can't bring in a plane, those items are :
1). Real or toy weapons 2). Arms and ammunition 3). Explosives or anything containing explosives(fireworks or firecrackers) 4). Any kind of knives 5). Metal cutlery 6). Slingshot  7). Tradesman's tool 8). Darts 9). Scissors 10). Knitting needles 11). corkscrews 12). Laser pointer 13). Razor blades 14). Hypodermic needles and syringes (if for medical purpose, you have brought the medical certificate to confirm it)
Types of Planes / Air craft available with EgyptAir
Total fleet: 60
Airbus A320-200
Airbus A321-200
2. Airbus A330-200
3. Airbus A330-300
4. Boeing 737-500
5. Boeing 737-800
6. Boeing 777-200ER
7. Boeing 777-300ER
EgyptAir Ticket Office
There are a lot of Travel Agents selling EgyptAir tickets in the Bangladesh market. The most reliable allowed sales agent is Airways Office. For a lower price and standard quality service, you may follow our instructions:
Call or WhatsApp for Cheap Air ticket Purchase: +8801978569294,+8801978569295, +8801978569296
Airways Office Address: Happy Arcadia Shopping Mall, 2nd Floor, suite:#34, Holding:#03, Road:#03, Dhaka 1205
Email: airwaysoffice@gmail.com

Support Time: 10.00 am to 8.00 pm (7 days) | B2B Support Agent: 24/7
Note: We only sell Qatar Airways tickets. This website has no affiliation with Qatar Airways.
---
Book Your EgyptAir Ticket From Online:
Online tickets are currently one of the most reliable ways to request a ticket. A web ticket booking service saves you valuable time and money. You will book a ticket with your smartphone or laptop device with your application. Web ticketing service is not spamming. Each airline currently provides much deal through OTA (Online Travel Agent). A large number of people are currently booking air tickets online. You do not have to be in a long queue to receive your ticket. Online air ticket booking is quite simple. Just follow a few steps like:
Visit: www.Flight.zoo.family

Search your route (From / Origin & to / Destination)

Select One-Way or Round-Trip as per your date

A number of Passengers and Class and

Click the Search Button.

Sign Up your Account

Insert Balance to purchase your air ticket

purchase your air ticket by your fund/balance.

Download your E-Ticket and keep it on your mobile.

On-Board Show your E-Ticket and collect Boarding Pass
Advertisement: "B2B Travel Agents Deal"
Purchasing a travel service like – Airtickets or hotel booking has been simplified by online reservation services. Travel Agents can compare prices and routes on various airlines using our online booking sites. At the present time, the travel search engine allows users to compare airlines and hotel prices. With our travel APPS, you can compare hotels and airfare deals from thousands of airlines and hotels.  Click on the image to download your Travel APPS. To take an air ticket business agent or dealership download our APPS or Signup your B2B I'd from: www.b2b.zoo.family, Click on image to download APPS:
Egypt Air Airlines Dhaka Office Bangladesh Related post By: Airways office, zooinfotech, zooHoliday, travel news BD
Other airlines related post:
Air Arabia | Air Canada | Air India | Air Mauritius | Air Asia | Bangkok Airways | Biman Bangladesh | Cathay Pacific | China Eastern | China Southern | Dragon Air | Drukair | Emirates | Flydubai | GoAir | Gulf Air |Himalaya Airlines  | Indigo  | Kuwait Airways |  Malaysian Airlines  |  Maldivian Air | Malindo Air  |  Novoair  |  Oman Air |  Pakistan Airlines |  Qatar Airways  |  Regent Airways |  Salam Air |  Saudi Airlines  |  Singapore Airlines  |  SpiceJet  |  SriLankan Airlines  |  Thai Airways |  Thai Lion Air  |  Turkish Airlines  |  US Bangla Airlines  |  Vistara A