Buy Booking.com API | Booking.com API Development Company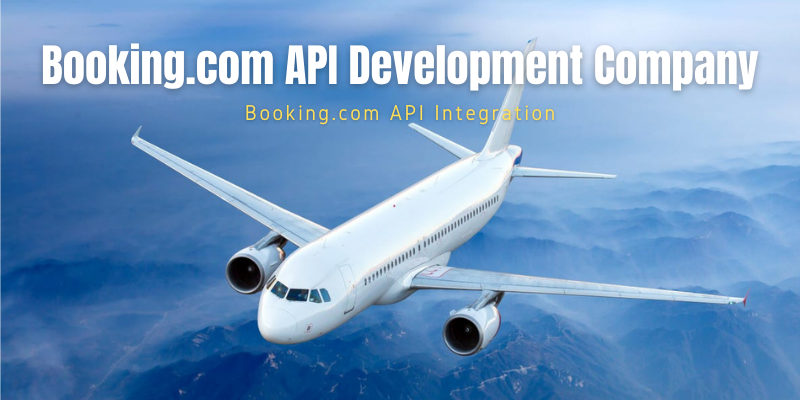 Booking.com is one of the most well-known e-commerce companies in the world, as well as the most popular website for booking any type of accommodation. It serves as a middleman for people looking for a place to stay and those looking to rent out their rooms. Moreover, it has 1.4 million properties listed in over 40 languages and covers 121,000 destinations in 228 countries. In addition, Booking.com processes around 1.5 million reservations every day.
Booking.com API Integration:
The Booking API is a programming interface that enables platform users, such as Connected Partners and hotel owners, to transmit and receive data for Booking.com content. In addition, this allows them to adjust their availability, rates and other details as needed. Moreover, Booking.com API Integration is a widget that allows users to search for and book hotels on the Booking.com website. Above all, Booking.com API Integration allows your customers to book hotels directly on your website using Booking.com's live inventory, giving you access to real-time hotel data.
Booking API access is available on both the current system and the new website. Moreover, with this Booking.com XML API Integration, accommodation operators may broaden their horizons, market their properties and expand their global customer base. In addition, this Booking API XML Integration allows travel agents and agencies to use the XML API platform to combine huge hotel inventory and pricing.
Advantages:
Seamless Site Integration
Convenience
Security Protection and External Database Approach
Features:
In less than a minute, increase the amount of connections.
Price comparisons based on the content of Booking.com properties
Allow non-affiliates to access data through the Demand API.
Changes to the descriptions and prices of properties
Using or tampering with images of real estate
Using out-of-date information to display
zooIT provides the best Booking.com API Integration for Travel Agents, Travel Agencies, Tour Operators, Hotel Chains and Travel Management Companies. This helps them to improve business profitability and build a strong brand presence in the travel industry market. With this Booking.com API Integration, accommodation companies may broaden their horizons, market their services and build their customer base on a global basis. zooIT provides the most comprehensive Booking API XML Integration. This Booking API XML Integration allows travel agents and agencies to use an XML API platform to link entire hotel inventory and pricing.
Booking.com has partnered with zooIT, a travel service company that specializes in E-Commerce, Technology, Hotel Bookings, Travel and Experiences, to offer an API XML Integration. We provide full Booking API XML Integration based on the needs of the travel industry. Travel agencies can get help integrating the Booking API into their own websites from us.
zooIT is a well-known travel technology company that specializes on Booking.com API consulting, development, and integration for travel management companies. Using the zooIT booking.com API, you may integrate your systems with a variety of booking features. Our developers have a lot of expertise integrating white label solutions into websites. As a result, after the website is complete, you can expect your business to run smoothly.
Related Post: Sabre | Travelport | Amadeus