Book a charter with crypto | Your Personal Jet Service by buyjett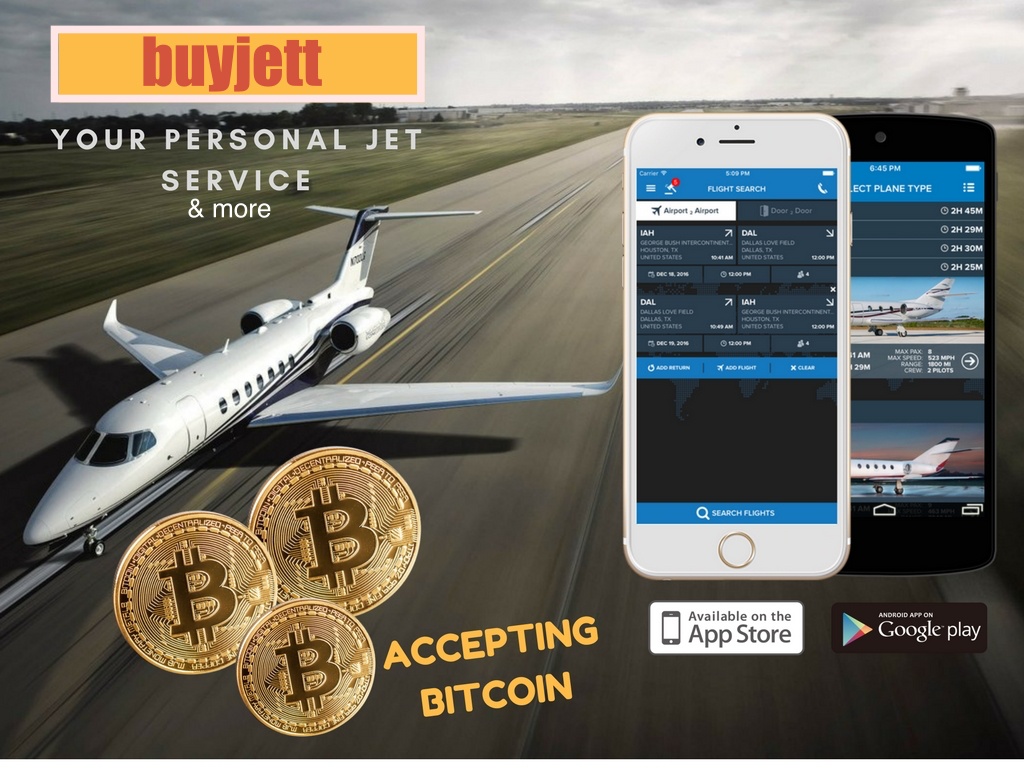 Book a charter with crypto | Your Personal Jet Service by buyjett
We ensure safe, secure, anonymous, efficient, and convenient solutions for aircraft trading and charter, all via crypto.  Cash is no longer king for some buyers who are looking to make use of cryptocurrency for multimillion-dollar purchases, mitigate their taxes through the 2017 Tax Cuts & Jobs Act (TCJA) for private jet purchases or charter an aircraft to roam the skies.
The world's most advanced, forward looking platform designed to connect holders of cryptocurrencies to the sky was announced today in Miami, Florida.
"JETT is leading the way in connecting holders of cryptocurrencies to private air travel and aircraft ownership, while incorporating the full tax benefits of the purchase and leasing of assets" said Barry Oberholzer, Partner at JETT.
With an in-depth knowledge of the aircraft industry, and decades of experience within the fintech and aviation markets, the JETT team brings their expertise to owners of cryptocurrencies, introducing access and freedom for those previously only being serviced via the traditional fiat world.
"Technology is constantly evolving, and so is consumer demand for speed and efficient service. By connecting crypto holders with aviation assets, our exclusive platform provides attractive opportunities and allows us to deliver a boutique service to our clients" said Oberholzer.
With aircraft owners willingness to accept, Bitcoin, Ethereum and many other leading altcoins, JETT presents a game-changing platform which allows the diversification of an individual's wallet while also providing longer term tax benefits, leasing options for new owners and unprecedented access to charter flights without the need to transition into fiat currencies.
The use of cryptocurrency in the US has soared, while in developing countries with unreliable currency, the wealthy are turning to virtual wallets when making high-level purchases.
By taking advantage of the TCJA, JETT's new aircraft deduction platform for the mega-wealthy of the crypto world, accounts for much, if not all, of their millions in tax liability — meaning buying a new private jet could practically wipe out their tax bill in the year they buy it.
Overall, the bonus depreciation provisions of the TCJA are highly favorable to high-net worth individuals and the equipment leasing and finance industry. The time to take advantage of these provisions, however, is now.
Those interested in learning more can visit http://www.buyjett.com or call 888 708 7973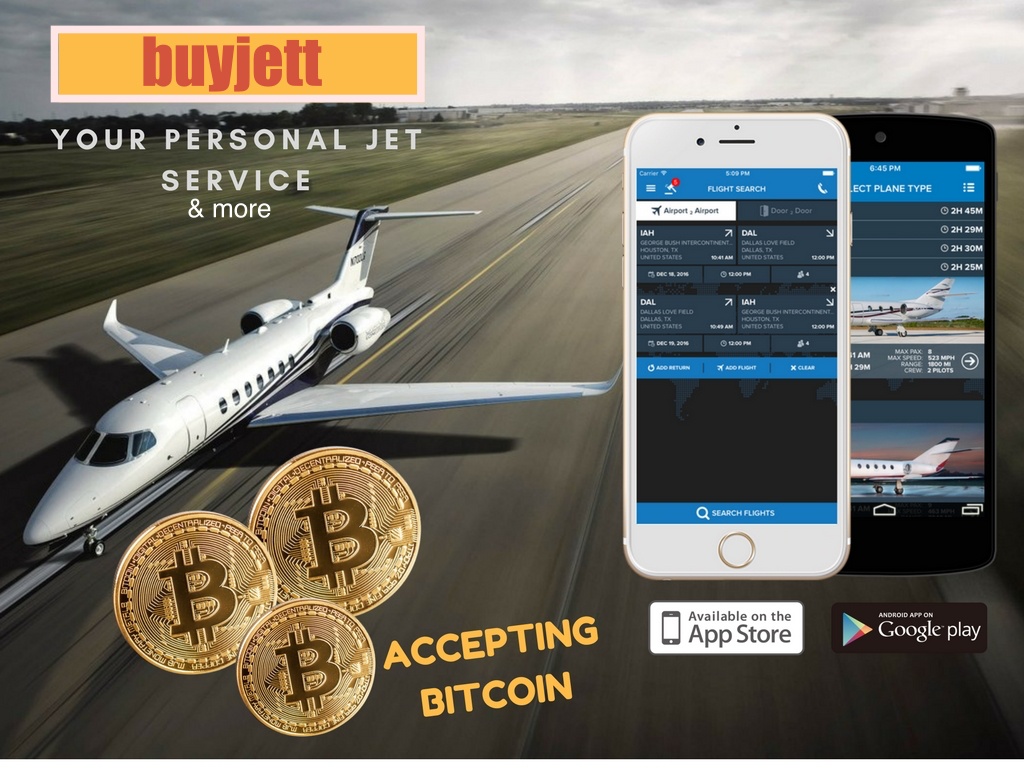 SERVICES
Expert guidance with a luxury corporate concierge program that fulfills your personal needs and desire by strategically investing your crypto to establish a profitable portfolio expansion in aviation
Our JETT team of experts in aircraft sales and Fintech focuses on the growth of your portfolio with the attentiveness to the security and the growth your investment deserves.
Seasoned tactical financial crypto team actively creating opportunities of transactions, building a profitable portfolio through our contractor relationships and closely managing your aviation assets by structuring your transactions so that you reap the largest tax benefits through the effective use of capital gains tax law.
Real time email updates keep you informed of your asset and its appreciation through extensive communication with clients and their advisors, discussing investment performance, economic and market trends with internal and external resources to meet the estate planning goals of our clients.
Converting crypto into usable and sustainable growth of accessibility into the vast array of aviation services, allowing you to reap the benefits of your crypto for great experiences and tangible assets.