Travel Inventory Management
When everything's automated, your sales are only a click away
Inventory management is by far one of the most labour-intensive part of travel company operations. Time-consuming and fragmented across multiple suppliers and travel services, it is less efficient and transparent when done manually. zooFamily rose to this challenge and introduced a range of tech solutions to simplify inventory management business processes and to ensure complete control of them through automation. With our specialized inventory management software, you can: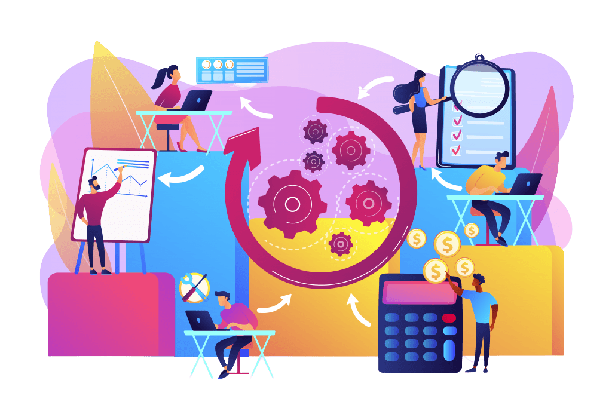 Manage your own and contracted inventory all from a single system
Bring your offline suppliers online by easily adding their offers to inventory
Manage availability of your travel products
Cut your manual paperwork and boost productivity
Extend your sales channels globally
Minimize time-to-market for your product offering
Our Inventory Management software simplifies everything about travel inventory and allows it under your complete control through automation. By using our Inventory Management software, Create and publish your detailed product descriptions in several languages, enrich them with high-quality pictures add services and location-specific information. Even it manages your complete list of all allotments for all the suppliers, as well as track all bookings across travel inventory types in real-time and from a unified dashboard. Allow your companions in through their specific extranet account so that they have full access to manage their own listings and bookings in your travel inventory system. Our Travel inventory management software for travel businesses allows quickly places their contracts and affordable prices for hotels, transfers, tours, excursions, flights, and activities in an organized manner. Our travel inventory management software comes with benefits for the travel business and keeps track of your available offers at all times. Have a quick time managing allotments and schedules due to the best visibility. By using our Inventory Management Software, you can expand data management capabilities, download price and availability information from Inventory or upload it from external resources. Set up distinguished markups depending on travel products and distributing agencies in line with the business model. The Inventory management software from Travelopro is efficient and flexible logistics management software that can be adapted to the travel industry requirements. This travel inventory management Software allows travel businesses to offer this inventory easily to clients and partners of their choice.
For Global standard inventory maintain our organizer has taken 2 IATA (International Air Transport Association) membership. And the other hand our organizer zooIT- Information Technology company is a member of BASIS (Bangladesh Association of Software and Information Services). We believe the Travel business is a combination of travel inventory and technology. So "zooFamily" Travel Agents Community stands for your online travel business support, where they serve more than "Airlines & Travel Agents"; We believe the sky is ours!