Travel Booking Engine Software
We automate the entire search and booking flow, so that you can focus on real customer care.A booking engine connects to these systems through travel APIs to search products relevant to a customer's query, check their availability, get prices, and, finally, make a booking.
What is a travel booking engine?
A Travel Booking Engine is a software that enables travel and tourism business to make the booking via the internet. It lets customers book flights, hotels, holiday packages, Cars, Umrah, Hajj and other services through by online.
An Inventory Management System
Your booking engine should, first and foremost, be designed to handle reservations. This goes beyond the basic shopping cart function of e-commerce sites. A strong OBE will have an inventory management system made for controlling bookings. The ability to itemize accommodations and make adjustments will save your staff from making common mistakes, and will ultimately improve your company's reputation. A good booking engine makes it easy for staff to seamlessly add, modify and delete items from your inventory without altering existing bookings.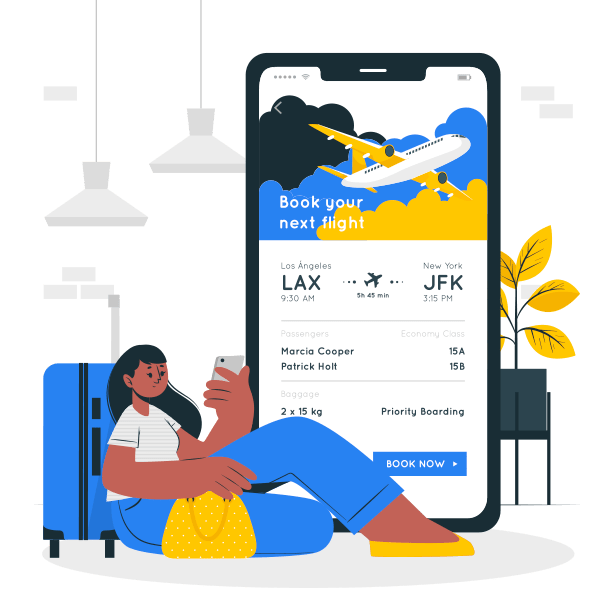 What type of booking engine we can create?
5 types of booking panels we can create. Those are:
Flight (Connected with All GDS & LCC Airlines API)
Hotel (Connected with hotel suppliers API)
Tour (You can upload Hajj & Umrah or DMC packages)
Visa (You can add an assistance charge + Virtual online assistance module)
How do you make a travel booking engine?
Step-by-Step Guide For You to Create Your Online Travel Booking Website
Select the Right Platform.
Get Your Domain Name.
Get Hosting.
Choose a travel technology company and order your modules.
Integrate Online Bookings and Payments.
If you need something else then you have to contact us for customs development.
Our Booking Engine Software Price & Plan
Flight or Hotel Booking Engine

Our GDS API (Sabre/Amadeus/Travelport or Galileo)

Price markup and admin dashboard

Web hosting support

Coupon Code Features

Multi Vendor Feature (B2C + B2B)

Convenience Fee Features

Free Web Installation

Our Flights API

Our Hotel Suppliers API

100% Open source Without Source Code

Multi language + Multi Currencies

Payment Gateway Integration

Facebook chat enabled

Life-time Update & Customization

Either Flight or Hotel OTA (1 Option)

Apps Submission to android & iOS
Flight + Hotel Booking Engine

Our GDS API (Sabre/Amadeus/Travelport or Galileo)

Price markup and admin dashboard

Web hosting support

Coupon Code Features

Multi Vendor Feature (B2C & B2B)

Convenience Fee Features

Free Web Installation

Our Flights API

Our Hotel Suppliers API

100% Open source Without Source Code

Multi language + Multi Currencies

Payment Gateway Integration

Facebook chat enabled

Life-time Update & Customization

Flight & Hotel Both OTA (2 Option)

Apps Submission to android & iOS
Flight + Hotel + Tour DMC + Visa Booking Engine

Your GDS API (Sabre/Amadeus/Travelport or Galileo)

Price markup and admin dashboard

Web hosting support

Coupon Code Features

Multi Vendor Feature (B2C + B2B)

Convenience Fee Features

Free Web Installation

Your Flight API

Your Hotel Suppliers API

100% Open source Without Source Code

Multi language + Multi Currencies

Payment Gateway Integration

Facebook chat enabled

Life-time Update & Customization

Flight + Hotel + Tour DMC + Visa (4 Option)

Apps Submission to android & iOS
Developer Package
Contact Us
+88-01978-569299
Flight + Hotel + Tour DMC + Visa Booking Engine

Your GDS API (Sabre/Amadeus/Travelport or Galileo)

Price markup and admin dashboard

Hosting Transfer

Coupon Code Features

Multi Vendor Feature (B2C + B2B)

Convenience Fee Features

Dedicated Assistance

Your Flight API

Your Hotel Suppliers API

Full Source Code (Single User License)

Multi language + Multi Currencies

Payment Gateway Integration

Facebook chat enabled

Life-time Update & Customization

Flight + Hotel + Tour DMC + Visa (Included source code)

Apps Submission to android & iOS