Rent A Car At Dhaka City | Call for Details: +8801312569292
Rent a Car in Dhaka has become the top trade name in car rental services in Bangladesh. Zoom Rent a Car is popular in Bangladesh for quality service. We make sure a stress-free car rental experience by providing superior services that provide to our customer's individual needs. Customer satisfaction by providing quality services is our mission. It's a promise to every customer. The company always desires to keep in touch with the customer. Zoom rent a car emphasis on blending global systems with an understanding of local needs has enabled us to achieve market leadership in Bangladesh. Ensure Safety, Quality, Timely Service delivery & customer delight is our important standards. We have always been truthful & transparent to our customers. Driver Cost. included and Parking & fuel not included. (10KM fuel-free) | Time: 6:00 AM – 12:00 PM
Car Rentals In Dhaka, Bangladesh:
The airport is just 4 miles from the north side of the city, and many of the best Dhaka hotels are between 2 and 3 miles to the south. You can take one of the multitudes of rickshaws into town, or pick up Dhaka rental cars at the airport. Ashulia, a suburb in northern Dhaka, is a beautiful area with a lake and huge paddy fields, where you can see rice farmers at work. The ancient Bengal capital of Sonargaon, the "City of Gold," lies to the south of the city, and there are plenty of interesting attractions there, including the ruins of Panam Nagar, some tombs, and shrines, and several museums. Dhaka car rentals allow you to explore the area by yourself, or you can take a rickshaw if you want to take advantage of the driver's local knowledge.
Exploring Dhaka
To discover this cultural hot spot and its beautiful surroundings, book hotels and flights to Dhaka on Travelocity to get the best possible price. Reserve a swanky two-seater as you paint the town red. With our low rates on rental cars in Dhaka, you can go out and smell the roses, without stressing out your bank account. You can via over the phone, call us for details +8801312569292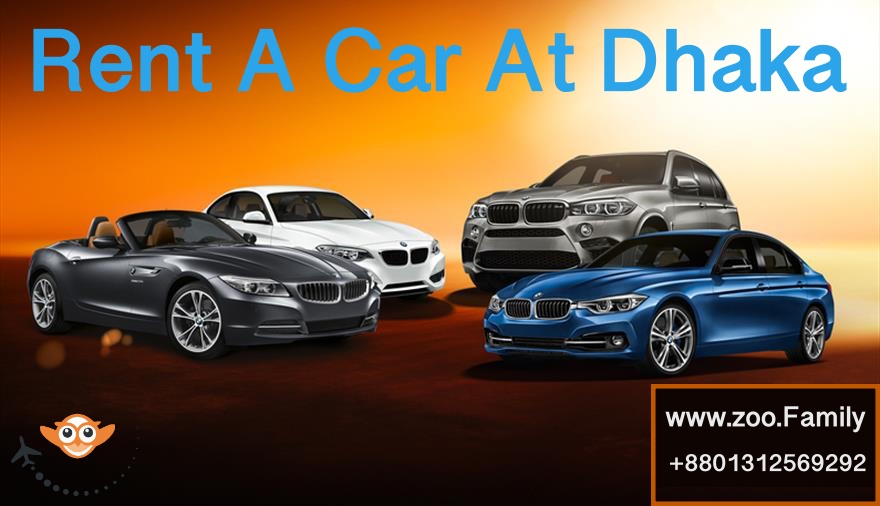 Our Service:
Airport Transfer Service
We provide an airport transfer service in Bangladesh. We'll wait for you at the arrival lounge or parking entrance inside the airport with a sign in your name to pick you up and drop you anywhere inside Dhaka city or any remote place in Bangladesh according to your requirement.
Day Rental Service
We provide an all-inclusive day rental service to travel inside Dhaka city with English speaking driver. Rent a car from us to travel inside Dhaka city for your business and tourism requirements.
Transfer Service
Book a one-way car rental transfer service with us in Dhaka city or anywhere else in Bangladesh. We'll pick you up from your pick-up address on time and drop you off at your drop-off address.
Monthly Car Rental
We provide car rental with chauffeur on a monthly basis for a long-term contract at a discounted price. Choose your car according to your need and budget from a variety of our ranges.
Private Tour
Rent a car with English speaking driver come to a guide for a private tour to discover beautiful Bangladesh. You can customize the tour plan as you like. Check out our tour plans for travel ideas.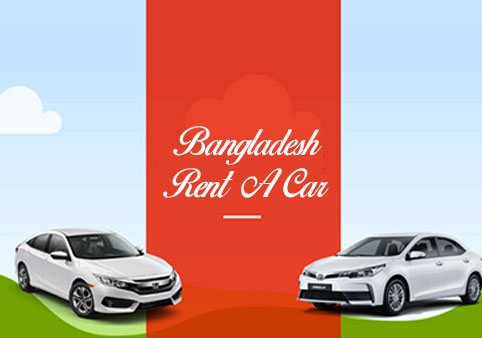 Car rental for foreign travelers in Bangladesh
If you planning to travel to Bangladesh, renting a car with a driver could be your best option for maximum utilization of your time. No need for the hassle of booking tickets and spending your valuable time waiting for the bus or train.
Benefits:
Reasonable price: We provide a car rental service in Bangladesh at a reasonable price.
Experienced driver: Never worry about road safety in the chaotic highways of Bangladesh. We will provide you a trained driver who will drive safely. You can travel with peace of mind.
English speaking driver: Never have issues with communication. Rent a car from us with an English-speaking guide to travel inside Dhaka city or anywhere in whole Bangladesh.
Online payment: You can pay us online hassle-free using any Visa or MasterCard on a secured website. No need of carrying cash for the car rental service. We'll send you a receipt for all of your expenses for the car rental at the end of your service.
Swift communication: Communication with us will be swift. We provide quick answers to emails.
Our Rent Services Are:
Airport Transfer
Hourly Car Rental
Daily Basis Rent A Car
Monthly Car Rental
Office Pick & Drop
Inter-District Pick & Drop
Our Rent Services Area: Rent A Car in Sylhet, Chittagong, Cox's Bazar, Bandarban, Dhaka
Vehicle Type: 5 Seat private car