Gulf Air Dhaka Office Bangladesh
Gulf Air was established in 1950 (as Gulf Aviation). It is the flag carrier airline of Bahrain. Gulf Air is headquartered at Muharraq, adjacent to Bahrain International Airport, Gulf Air scheduled services to 40 destinations in 23 countries across Africa, Asia, and Europe.

Gulf Air Dhaka Office in Bangladesh:
Address:
Baliaree Building, 5th floor
Road # 130, House # 30
South Avenue Gulshan-1
Dhaka-1212
Telephone:
+88 02 9851966-9
Contact Number:
+880 1711952470
+880 1777799793
Email:
res.dac@gulfair.com
Official Website:
www.gulfair.com
Gulf Air Online Check-in:
www.gulfair.com/online check-in
Note Online Check-in begins 24 hours before departure, and up until 90 minutes before the flight's scheduled departure time.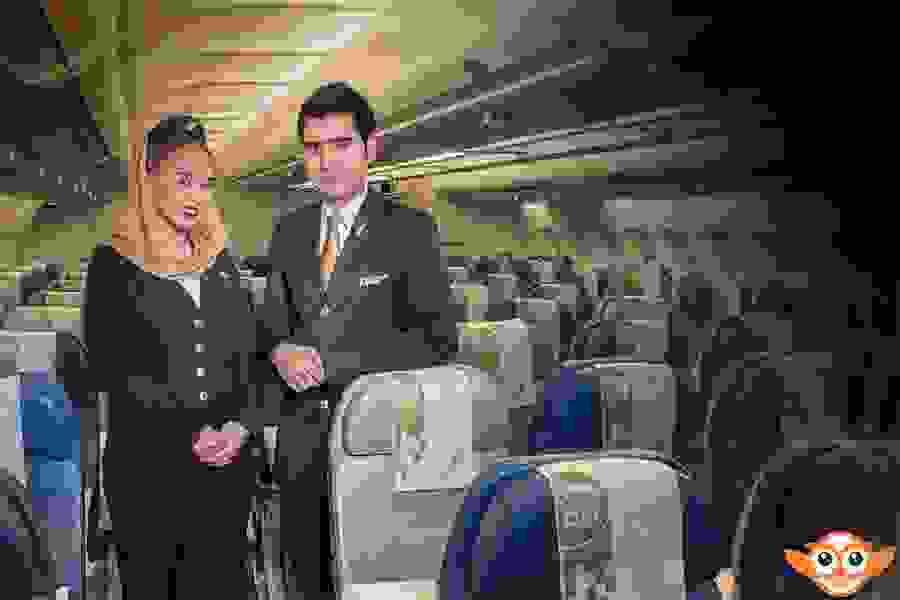 About Gulf Air:
Gulf Air Dhaka Office is located at Gulshan in Dhaka, Bangladesh. It is a national airline of the Kingdom of Bahrain. It was founded in 1950. Now it flies to 43 destinations in 23 countries with 35 aircraft in its fleet. Two letter IATA code is GF. Its main hub is in Bahrain and headquartered in Muharraq. Find below customer service details of Gulf Air, including telephone and address. You can reach the below contact for new flight booking, cancellation, refund, baggage claim, cheap airfares, deals or other queries on Gulf Air. Besides contact details, the page also offers information and links on Gulf Air services.
Standard Baggage Policy:
Carry-on Baggage
Passengers in economy class are allowed 1 x 6 kg bags, measuring a maximum of 45 x 40 x 30 cm (17 x 15 x12 inches). Passengers traveling in Falcon Gold Class are allowed 1 x 9 kg cabin bag and a briefcase. The bag shall not exceed 55 x 40 x 30 cm (22 x 15 x12 inches). In addition, passengers are allowed to carry personal items on board with them. It can be items like laptops, purses, umbrellas or books, etc.
Checked Baggage
In the economy passengers (in case of any contract or basic fare) are allowed 1 bag weighing a maximum of 23 kg. In the economy passengers (on friendly and freedom fare or Falconflyer redemption tickets) are allowed 2 bags weighing a maximum of 23 kg each. Falcon Gold passengers (all rental family tickets or Falconflyer redemption tickets) are allowed 2 bags each weighing 32kg. The maximum dimensions of the luggage are 51 x 76 x 31 cm.
Destination of Gulf Air:
The airline operates over 50 destinations in 28 countries across Asia, Europe, Africa. They have more than 36 aircraft in their fleet, The airlines are planning to increase their international destination flights. They're purchasing new aircraft to increase their service as per their expansion plan. As per their expansion plan, they plan to increase more route's in Asia and Europe.
Those international destinations are:
Asia: Azerbaijan, Bangladesh, India, Egypt, Bahrain, Hong Kong, Indonesia, Iraq, Jordan, Kuwait, Malaysia, Lebanon, Morocco, Pakistan, Oman, Saudi Arabia, Philippines, UAE, Turkey, Thailand, Sri Lanka
Europe: Cyprus, France, Germany, Georgia, Greece, Netherlands, Russia, Spain, United Kingdom
Africa: Ethiopia, Sudan
Typers of planes/Aircraft available with Gulf Air
The current fleet of Gulf aircraft includes a mix of Airbus and Boeing aircraft as in the following table (as of February 2020):
Total fleet size: 32
Fifteen Airbus A320-200
Five Airbus A320neo
Six Airbus A321-200
Seven Boeing 787-9
Gulf Air Ticket Office
There are a lot of Travel Agents selling Gulf Air Tickets in the Bangladesh market. The most reliable allowed sales agent is Airways Office. For a lower price and standard quality service, you may contact:
Call or WhatsApp for Cheap Air ticket Purchase: +8801978569294,+8801978569295, +8801978569296
Airways Office Address:Happy Arcadia Shopping Mall, 2nd Floor, suite:#34, Holding:#03, Road:#03, Dhaka 1205
Email: airwaysoffice@gmail.com

Customer Support Time: 10.00 am to 8.00 pm (7 days)
Note: We only sell Gulf Air. This website has no affiliation with Gulf Air.
---
Book Gulf Air Ticket From Online:
Online tickets are currently one of the most reliable ways to request a ticket. A web ticket booking service saves you valuable time and money. You will book a ticket with your smartphone or laptop device with your application. Web ticketing service is not spamming. Each airline currently provides much deal through OTA (Online Travel Agent). A large number of people are currently booking air tickets online. You do not have to be in a long queue to receive your ticket. Online air ticket booking is quite simple. Just follow a few steps like:
Visit: www.Flight.zoo.family

Search your route (From / Origin & to / Destination)

Select One-Way or Round-Trip as per your date

A number of Passengers and Class and

Click the Search Button.

Sign Up your Account

Insert Balance to purchase your air ticket

purchase your air ticket by your fund/balance.

Download your E-Ticket and keep it on your mobile.

On-Board Show your E-Ticket and collect Boarding Pass
Advertisement: "B2B Travel Agents Deal"
B2B Support Hotline: +8801768232311 | +8801618181313 | +8801978569292
Business with Us! | B2B Support Agent: 24/7
Purchasing a travel service like – Airtickets or hotel booking has been simplified by online reservation services. Travel Agents can compare prices and routes on various airlines using our online booking sites. At the present time, the travel search engine allows users to compare airlines and hotel prices. With our travel APPS, you can compare hotels and airfare deals from thousands of airlines and hotels. Click on the image to download your Travel APPS. To take an air ticket business agent or dealership download our APPS or Signup your B2B I'd from: www.b2b.zoo.family, Click on image to download APPS:
Gulf Airways Dhaka Office Bangladesh Related post By:
Airways Office, zoo infotech, travel news BD, zooHoliday
Other airlines related post:
Air Arabia | Air Canada | Air India | Air Mauritius | Air Asia | Bangkok Airways | Biman Bangladesh | Cathay Pacific | China Eastern | China Southern | Dragon Air | Drukair | Emirates | Flydubai | GoAir | Gulf Air |Himalaya Airlines | Indigo | Kuwait Airways | Malaysian Airlines | Maldivian Air | Malindo Air | Novoair | Oman Air | Pakistan Airlines | Qatar Airways | Regent Airways | Salam Air | Saudi Airlines | Singapore Airlines | SpiceJet | SriLankan Airlines | Thai Airways | Thai Lion Air | Turkish Airlines | US Bangla Airlines | Vistara Air